Listen To Our Latest Podcast With Insider/Outsider
At Ignite Happy, We Help Employers Create Happier, More Highly Engaged Workplaces
At Ignite Happy, We Help Employers Create Happier, More Highly Engaged Workplaces
Your Opportunities To Improve Employee Engagement Are Waiting:
Of People Feel Trapped In An Unhappy Routine
Of Employees Believe Their Leaders Are Inclusive
Of Employees Show The Skills To Be Creative
Let Ignite Happy Help You Create A More Highly Engaged Workplace
What's Good For People Is Good For Business
Average Profit Increase When Employees Are Engaged
Productivity Increase When Employees Are Happy
Believe Better Decisions Are Made When Employee Inclusion Is A Priority
Which Team Would You Rather Be On?
Ignite Happy,
For Your Business
Darrin created Ignite Happy as a unique platform to intersect happiness and inclusion together in the workplace to fill people and organizations to the brim with opportunities.
Business performance relies on organizational structures and leaders to consistently meet people where they are through genuine and transparent interactions and cultural excellence. The Ignite Happy team is ready to help you advance on any of these opportunities or challenges that you are currently facing. Ignite Happy is a unique platform that encourages personal and organizational change rooted in inclusion, joy, and possibilities to deliver accretive business value and human growth.  Check the box of all the areas below that resonate with you to engage for a consultation on how to co-create from proven approaches that will work best with your business model and unleash limitless possibilities together.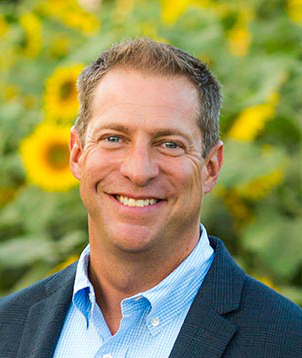 Ignite Happy is being sought after by individuals, leaders, and teams worldwide to provide the missing link to unlocking human potential and discovering endless possibilities. Darrin Tulley, Founder of Ignite Happy, is guiding people and organizations down a path to help connect dots in life and business, leading to meaningful change with unimaginable outcomes. As the CEO & Chief of Possibilities at Ignite Happy, Darrin happily encourages action and inspires commitment to change, as if lives are depending on it. He believes our future lives, businesses and communities are starving for this change. Darrin guides humans along a prescriptive path and shows us how to do this in his book, Live Your Possible, speaking engagements and experiential workshops. Using happiness and inclusion as the platform for change, Darrin sparks real human change through self-exploration and action. By taking intentional steps each day to rewire the habits holding us back from shining through. Along his journey, Darrin had a personal awakening triggered by the culmination of several events. He pieced these together, forming the "Path of Possibilities" for others to embark upon. Through personal experience and shared stories of success, Darrin introduces audiences to begin exploring their own path in an entertaining and informative way. He inspires audiences to embrace happiness and other child-like strengths to ignite their happy, authentic selves to unleash the endless possibilities living within each of us. See More About Darrin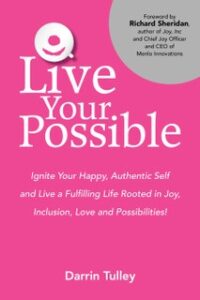 Get Your Copy Today: Live Your Possible
Live Your Possible is the new book from Ignite Happy founder Darrin Tulley. Live Your Possible is a prescriptive solution to true and sustainable happiness.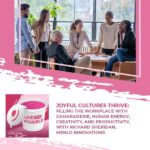 Why couldn't a workplace be filled with camaraderie, human energy, creativity, and productivity? Why don't we build joyful cultures instead of making our employees suffer from alienation and disengagement? Menlo Innovations CEO Richard Sheridan became disillusioned in the middle of his career in the chaotic technology industry. This frustration
Read More »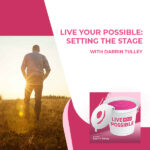 Welcome to Live Your Possible, the show that will get you to spark and discover possibilities where you work, live, and play! Join in as host Darrin Tulley introduces us to the format and purpose of the show. As you tune in, he invites you not to change into someone
Read More »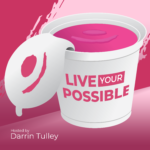 To rate our podcast "5-stars" on Apple Podcasts or Podchaser please scroll to the corresponding instructions below. All other platforms do not have ratings or reviews for podcasts on their apps. Apple Podcasts First, ensure that you are signed in by clicking the Account menu at the top of your screen and
Read More »
Darrin Tulley's empathic leadership approach and inclusive collaboration helped us all grow as people leaders to move our culture scores up over two quartiles while achieving significant results across all strategic pillars.
Darrin Tulley is an extraordinary leader that has accepted the call to action to embrace equality and is guiding others to create a world where joyful possibilities can be ignited within all humans.
Darrin's super-power is helping others be their best selves through inclusive collaboration and curiosity. People light up and change before my own eyes through Darrin's innovative approaches and vulnerable storytelling.
Darrin Tulley is a multiplier of possibilities. He sparks limitless freedom to create and imagine new discoveries. He guides people through super-connecting exercises to what brings each of us meaningful joy.
Darrin Tulley has shattered his own emotional glass ceiling to ignite the serious business of joy from the inside out. He now guides people and organizations to spark curiosity and realize endless possibilities before us.
Ignite Happy is all about helping others find higher purpose and fulfillment. Through storytelling, "how to" guides and additional resources from his book, Live Your Possible, Darrin provides a roadmap that anyone can use.