LIVE YOUR POSSIBLE will help you find greater meaning in your life, connect with your higher purpose, while helping you invite the world in, as your happiest, most authentic self. You'll learn how to connect to your unique happiness through curiously expanding and experiencing the world like never before. Learn to welcome differences and to promote inclusion, sparking breakthroughs that will help you celebrate each day, with endless possibilities.
In this book, you'll learn how to…
Create Sustainable Happiness Through Connection and Inclusion
Get into a Possible Mindset and Illuminate Your Path to Possible
Discover Like a Kid Again, with Bright Eyes Filled with Awe and Wonder
Expand Your Bubble and Ignite Those Around You to Light Up and Thrive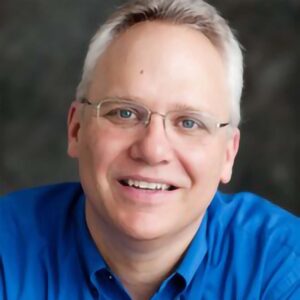 Enjoy the complimentary book foreword in Live Your Possible contributed by Richard Sheridan, CEO, Chief Storyteller of Menlo Innovations and author of Joy, Inc. and Chief Joy Officer
You will change. The people around you will see it. They will be changed simply by your presence. Darrin Tulley is a storyteller, and his real-life stories connect to the heart. He even reintroduced the joy guy (me) to happiness and will do the same for you.
A true powerhouse guide to pursuing an authentic, inclusive, and joyful life. Darrin Tulley's writing is a vulnerable piece of work that brings front and center the ways to activate one's unique and innate potential.
A fresh roadmap that anyone can use to travel beyond surviving in life to thriving in life.
An invitation to think deeply about and ignite what lights you up!
Darrin Tulley taps you on the shoulder to ignite the beautiful light inside you. He inspires and equips each of us to expand and take steps that bring the possibilities in our lives to life.
Are you ready to be your best authentic self and care for other humans like never before? Darrin Tulley shows us how happiness and inclusion come together as a bridge to live with wonder and awe to appreciate a fulfilling life.
A call to action on how to embrace equality and create a world where joyful possibilities can be ignited within all humans.
A guide to change your life in the most beautiful ways. Taking this journey to ignite my happiness is the greatest gift that I have ever given to myself.
A must read for anyone looking for a deeper understanding and connection to themselves and the courage to create new purpose-filled possibilities in their life.
A multiplier of possibilities.