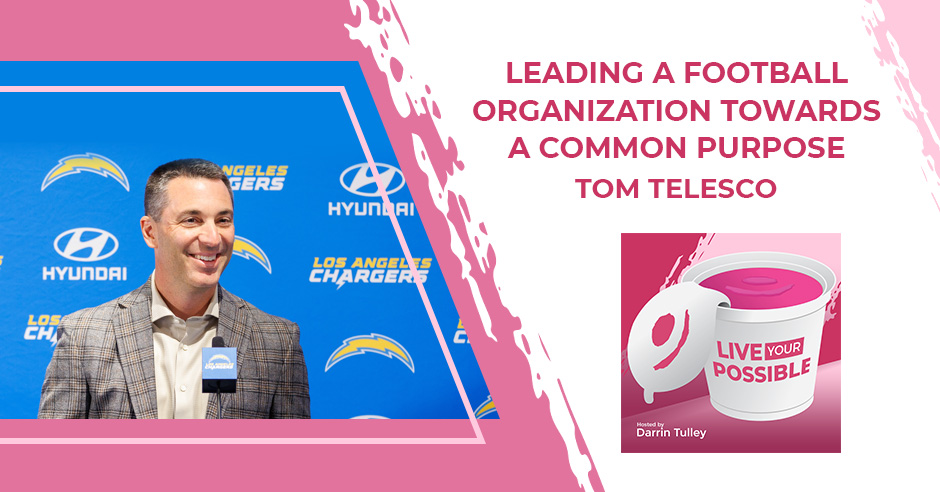 A team's success hinges on its collective drive to work toward that common purpose. A good leader understands that underneath this goal, there are individuals you need to rally behind. In this exciting episode, we have the privilege of sitting down with Tom Telesco of the Los Angeles Chargers. With an impressive background in the NFL, Tom shares his journey into football and provides an inside look into the life of a General Manager. He dives deep into team dynamics and culture, sharing valuable insights and leadership ideas that can be applied to any business. Tom's candid discussion also includes his perspective on social justice. Which message would be on his football helmet if he were playing today? How can we collectively make a difference? Tune in and enjoy this conversation to not only get a behind-the-scenes look at the world of the NFL but also to learn how to create a mission-driven organization, foster a vibrant culture, and embrace the power of positive change.
—
Listen to the podcast here
Leading A Football Organization Towards A Common Purpose With Tom Telesco
I'm a huge fan of our guest and the team he represents. Tom Telesco enters his eleventh season as General Manager of the Los Angeles Chargers. Before joining the Chargers, Tom spent fifteen NFL seasons with the Indianapolis Colts as the director of scouting and player personnel and Vice President of football operations. Tom shares with us how he got into football and what a day in the life of an NFL General Manager looks like. He dives deep into team dynamics, culture, and player updates.
Tom also offers leadership ideas through the lens of leading a football organization that translates to any business relying on people working together with a common purpose. For the first time ever, Tom openly shares which social justice message would be on his helmet if he were playing football these days, and how we could all make a collective difference together. Enjoy the show.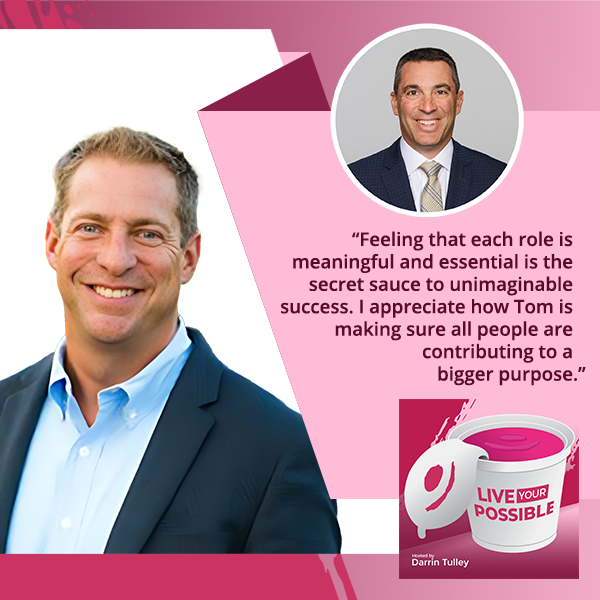 Welcome, Tom Telesco. It's great to see you again.
Thanks for having me on. This is going to be fun.
I appreciate you taking the time. I love to hear more about what's going on from you about the team and see how it's going with some of the players. I certainly would love to dig in to learn more about your role as the General Manager of the Los Angeles Chargers. Maybe we'll have some fun with some personal questions. How does that sound?
That sounds great. Let's hit it.
What is the team up to these days and how is the team looking so far?
It's not like college football, where they get spring practice where you get out in pads, you can hit and do some scrimmaging. NFL is a little bit different, but we get a small group of light practices essentially on the field with the whole team. We do some individual work, drill work, special teams, and then we do some 7-on-7 work. We don't do any 11-on-11 work, but it's a great time for our younger players to have to learn our system, scheme, and playbook, and get some good teaching and development work.
Our veterans are here. First of all, this is voluntary but almost everybody is here. For our veterans, they use this to stay in shape in the off-season. They know the playbook. They know the installation of offense and defense. For the younger guys, it's some good work to get them ready for training camp, especially for our rookies that are coming from college to the professional level. For those guys, it's trying to get them to learn how we practice, what our meetings are like, and learn all the terminologies.
This is a big education period for them. When we come to training camp, it flips from education to competitive where they have to come in and win a spot on the team. Whether it's being on the practice squad or earning a role on the 53-man roster. That's where jobs are won or lost in training camp. We try and get the guys prepared right now, so when they come into camp, they're not thinking as much. You can let your abilities take over.
I've seen a couple of videos online of Coach Staley out there encouraging the new players, getting folks out there in shape, and making sure everybody is running. I think that's one of the secrets. You got to be in better shape than the other team.
That's part of the practice. If you practice with a good enough tempo, you don't have to do a lot of conditioning after practice. You shouldn't have to. Especially on defense, if everyone runs hard playing football, you get your conditioning work in. It's the same with the offense. The quarterbacks don't run a whole lot during their normal practice. They got to do some conditioning. If you get out there for an hour and a half with a high-tempo sense of urgency, it's not only a football workout, but it's also a conditioning workout for your body. We try and knock both of those off at the same time.
That's one of the critical things I imagine for making a good run for the season. As you know, I'm a huge fan of you and the Chargers.
That's why I came on.
I believe you guys are a contender. You're one of the top 8 to 10 teams that have a good chance at getting to the Super Bowl. I imagine every team has aspirations every year, "We're going to the Super Bowl. We're making the playoffs." Congrats on making it to the playoffs last year. What are some of the keys that you and Coach Staley and some of the other folks are talking about that are critical this year? Obviously, everybody has got to stay healthy. When you take that aside, what are some of the key elements you think are going to be needed for this year's run?
It's always interesting. Every year is unique and new. There's usually not a lot of carryover from one year to the next. As opposed to all other sports, our off-season is the longest of professional sports. Baseball seasons are longer. Their off-season is very small. Basketball is longer than football. Our off-season depends on when you end. We ended in January and then we don't start up again until August 1st. You don't get a lot of momentum from one year to the next. It was a pretty good year last year, but we lost in the playoffs to Jacksonville. We lost to Jacksonville in a very difficult way if you remember. For some people, that season is in the back of their heads as they move into next year. Some guys wash it out and move on. They clean out and move on to the next season.
In every NFL team, there's roughly about 30% turnover of your roster every year. A lot of the off-season is getting your new players indoctrinated into your program, whether it's a rookie or a first-year player, or even a veteran. We signed Eric Kendricks this year from the Vikings. He's a ten-plus years vet in the NFL but he's new to us. He's new to our program and new to our city. He's new to the Chargers and our defense.
A lot of this off-season is trying to get ready for next year, and getting our new guys ready to go. For us, we have a new offensive coordinator this year in Kellen Moore. The offense and the terminology will change a little bit. From Quentin Johnston, our rookie, to Keenan Allen, they're all learning right now because it's a little bit new.
Defensively, Brandon Staley runs the defense, but we have a new defensive coordinator in Derrick Ansley. There's a new voice in front of the room on defense. A lot of it is getting ready for next year. Every team is going through the same process. As we get to camp, injuries are important. You're not going to avoid them. You try to mitigate their risk by having a stronger roster as you go in, knowing you're going to have to maybe make your way through the season with some players needing to step-up and play bigger roles that you didn't expect. It happens every year. It's a fun part of the process as you build the team in the off-season and get ready for the seventeen-plus week grind as we start training camp.
It sounds like a lot of new thinking and probably building out some of the strengths you already have in place, and bringing new talents and new ideas. I always think about culture and the importance of having people come together, be a big family, and work together. How is that coming together? How does that form and reshape every year? Do you have folks that are leaders or maybe are the heart and soul of the team that can help gel that faster for the group?
That's what a lot of OTAs are about, which is great because it is voluntary. It is not mandatory for players to be here in the off-season from mid-April all the way until mid-June. When you have about 98% of the players here, this is where your team building begins. It's the players being around each other in the locker room, weight room, meeting room, and on the practice field, spending time together. That's where that culture starts to build. The head coach and general manager can set the culture a little bit. You can also set it by the type of players you bring in. After that, the players take over. We need to have them take the team over. That's what the veterans do on both sides of the ball.
.When you have about 98% of the players, team building begins. It is when the players are around each other in the locker room, the weight room, the meeting rooms, on the practice field, spending time together. And that's where culture starts to build. Click To Tweet
We have Corey Linsley, who is our center. Your centers are typically the quarterback of the offense, but he's a big leader for us. On the defensive side, Derwin James is not only a leader for us, but he's a guy everybody wants to play with. He has so much energy and enthusiasm. Those are just two guys, but that's how things get started. As you said about watching some of the videos of OTAs, when you see the enthusiasm of the coaches on both sides of the ball and the players practicing, that's that team building that takes place on a day-by-day basis.
You may not see it until late November at a crunch time when a player got to rely on the player next to him to make a play. Some of that culture goes back to May or June about doing the same things over and over again on the practice field. It comes up in November or December to key games. This is a big team-building time, and then training camp, and then we let it rip starting in September.
It's great that the veterans were there. To your point about building up the team and the folks that you mentioned, they're pretty energetic guys and enthusiastic. They exude it as they're playing and you can tell on the field. It's great to have those leaders there. It's important. I do agree with you that when it gets tough and when the grind is hitting, you got to get this win or make the display. Being there is critical. I certainly have seen Staley out there shaking hands, and you're out there. As you said about setting the cultures, when you say setting, what does that look like for you and Coach Staley?
A lot of it's how we interact and how we treat people around us. We want the players to feel the same way. It's a sports team. You're used to being close to each other and playing next to each other. Part of the process that you saw is we want people to enjoy coming to work, which is difficult to do because professional football is a very difficult game to play. There's a lot of pressure involved in playing football. There's physical health that's involved.
We want guys to have fun when they get here. Usually, if you see that enthusiasm on the field, that carries over. The guys want to be here. They want to be part of it. They want to be a part of something special. As far as trying to build in the culture, a lot of it is how you treat people and make sure we listen to our players. I tell our guys all the time, "I do not have all the answers," not by far. I might have the most experience in the building, which is odd because I'm used to always being the young guy with what I do. I'm not so much the young guy anymore. We've got a lot of coaches and obviously, all the players are a lot younger than I am.
As far as trying to build the culture, a lot of it is just how you treat people and make sure we listen to our players.
Click To Tweet
Getting feedback from the right people about what we're doing, what you like, what you don't like, and what we can fix is a big part of the process, and to have our players involved in that process, and our coaches too. Our coaching staff is twenty-plus people. We want to make sure everybody has a voice and an opinion on how we do things, and make sure you listen to people.
In the end, a lot of times, someone has to make a decision. It may not always be the most popular decision in the world, but you feel it's the best thing you can do for the team. I've been on a team every year since I was probably 6, 7, or 8 years old up until now. There's nothing better than being on a team every day with a group of players. In setting culture, a lot of it comes from the people above how you treat people.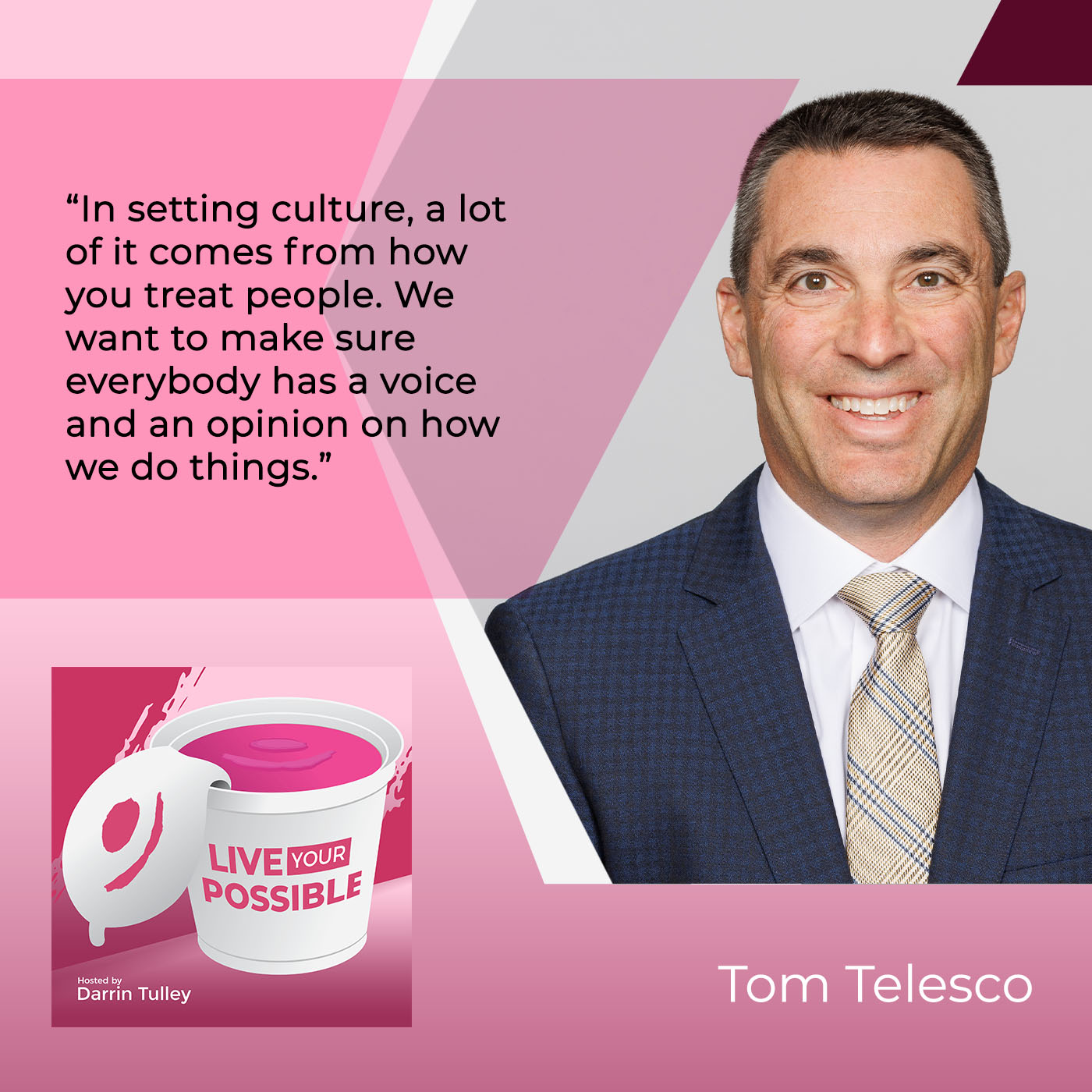 I love that, especially how you include people, getting their perspective, listening, taking it all in, and making some of the tough calls. As you think about being a general manager, you wear a lot of hats. I heard you talk about different things you cover. You have a lot of people you're working with closely. Can you give us a very quick level view about a day in the life of Tom Telesco as a general manager? What does that look like?
One of the fun parts of the job is many things come up over the course of the day that when you walk into the building in the morning and never thought it was going to happen. It's the nature of the job. As a general manager, I generally manage a lot of people. It's essentially what it is. I was talking to a group of young flag football players. One of the kids asked me, "What do you do?" I told them like, "I'm not a player. I'm not a coach." I said, "There are a lot of jobs. There are a lot of people in professional football that aren't players or coaches." Anybody who affects the team and can touch the team as we build the team is who I'm responsible for.
It could be anything from the athletic training room that takes care of our players, our team doctors that take care of our players, and our equipment room that has to have our players all equipped every day for practice, and everything ready for the practice field. We have a grounds crew that has to keep this grass in tip-top shape every single day for 365 days a year. We have a video staff that videos every single practice from multiple angles and puts it on our computer. I can filter 1,000 different things to watch different plays. They film all the games. You got all these different departments. We have departments that you watch on social media that cover us and show the fans what's going on.
We show our players as more than just football players when they take their helmets off. Everyone looks at the GM's job as the guy who drafts the players. That's obviously a big part of the job, but it is 25% of what the GM has to do. I'm constantly interacting with our coaching and training staff on player injuries, and have to have a big-picture view of the team, not just this year but in the future years, which includes cap, contracts, budgets, and that sort of thing.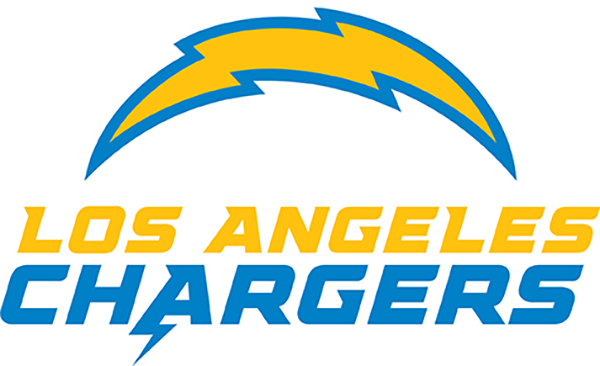 The scouting part is the most fun part of the job, but it ends up being the smaller part of the job. We have a pretty large scouting staff. There's a lot of work for us. It gives me a lot of information to help me make decisions. In reality, it's more of a leadership and decision-making job than an actual scouting job. That's the nature of it. I'm sure in every sport, baseball, basketball, hockey, and football, you hire the right people to give them a vision, and then they give you back information. You then try and make a call, try and make a decision on it, and move on from there.
That's pretty impressive. As you talk about scouting, you guys recently signed an XFL stand out there. Is that something you or the group were scouting? It seems like you got some good potential.
During our pro staff this time of year, since there are no NFL games going on, we'll scout the XFL and the USFL. The CFL is starting up relatively soon. They're responsible for all professional football players. Our guys did reports on all the players in both XFL and the USFL. We were looking for another receiver that had some return ability both as a punt and kickoff returner. Darrius Shepherd was a player that we had seen in our league already. He played with Green Bay. He played with Denver last year but had a nice season in the XFL as a returner. The staff recommended him to me and we can use a receiver. We saw him and brought him in.
It's not always the first-round draft picks or the big-money free agents that can contribute to winning. Sometimes, it's the smaller little moves you make. A couple of years ago, we signed Donald Parham as a tight end out of the XFL who had a nice season there. We saw him maybe go to training camp with us and see how it goes. He's been here for a few years. He's a pretty big role player for us. Wherever you can find players, we need to go there. Our guys do a great job with that.
As you said about the draft, that's a big part of your role and the team's role. I'd love to talk to you a little bit about the draft. Quentin Johnston was the first pick. I know there were a couple of other wide receivers right behind him (in the draft). What was standing out to you and the team about Quentin on the draft board?
The good thing about first-round draft picks is they usually have a lot of positive qualities to them. That's the way the draft is. The more positive qualities you have, you get drafted a little bit higher. Players down at the bottom part of the draft don't have as many things to hang their hats on, but that doesn't mean they're not going to become a starter in this league. First of all, Quentin is big, strong, and fast. Sometimes, we over-complicate things. Yet a big receiver who's strong and fast, we can work something with that. His physical ability is excellent. What we liked is his work ethic, accountability, how much he puts into it, and how much he loves the game of football.
He's still young. He just turned 21 years old, but he is very mature for his age. He has some self-awareness about where he is with this game. We were lucky to add a player like him to our offense, giving us some explosive ability on offense. It was a strong draft this year, especially at some skill position spots with receivers tied down, even a couple of running backs. He stood out to us from the beginning of the process to the end, and that's how it worked out.
I also like the fact that you got a couple of his teammates too coming on board. He's going to feel at home right away.
It's funny how that happens. The other funny thing is Orange County out here has a lot of TCU alumni, which I didn't realize a couple of years ago. There are a lot of kids that go to TCU from out here. There are a lot of alumni. I've had more people stop me on the street asking about the three TCU kids we drafted this year than probably any time we've drafted players, including Justin Herbert. Justin was drafted during the pandemic. I wasn't out on the street too much. We drafted another receiver from TCU, Derius Davis, number one to be a good returner for us, hopefully, both punts and kicks. He's extremely fast to try and give us a little bit more home run ability in both those categories that we haven't had here in a long time.
In the seventh round, we're looking at some players that may have 1 or 2 two traits to have that think they'd have a chance to make it in this league. If you'd seen Max Duggan play this year, it's hard to walk away and not say, "That's the guy I want on this football team." His football intelligence is off the chart. He's a quick processor and he's tough as nails. He had a huge career at TCU. He's a thrower and a runner. He is a great leader. We're going to give him an opportunity to come in here and try and make the team.
He seems pretty gritty. I like how he fights. My son and I were talking about that. We thought that he'd be a good backup as part of the team. You could throw him out there for some runs or some option play there. He's tough.
You never know. He's a fun player to watch.
As far as other players, certainly, the free agency. I know the team has looked at some safeties like John Johnson from Cleveland. Are you guys still pursuing him, or are you guys still pursuing safety, or are you feeling you're pretty good based on what you're seeing in OTAs?
We felt pretty good with our secondary coming out of last year. Knock on wood, we should have JC Jackson back sooner than later this year in training camps. We think it's a good group. You're not going to have grizzled veterans at every single position on both sides of the ball. You're going to have to rely on some younger inexperienced players to play bigger roles. As we go into the second part of the Justin Herbert era, the makeup of the team has to change a little bit because of the salary cap. I've been through this before when Philip Rivers was here earlier in my career, and then when I was with Peyton Manning.
If you do have to build a team a little bit differently, it's a good problem to have when you have a franchise quarterback who makes a lot of money. It means you got a good one that you can win a Super Bowl with. The makeup of the team does have to change a little bit. That's going to have some younger players, some positions that we got to develop and that we have to scout, and develop well, and get guys ready to play early on.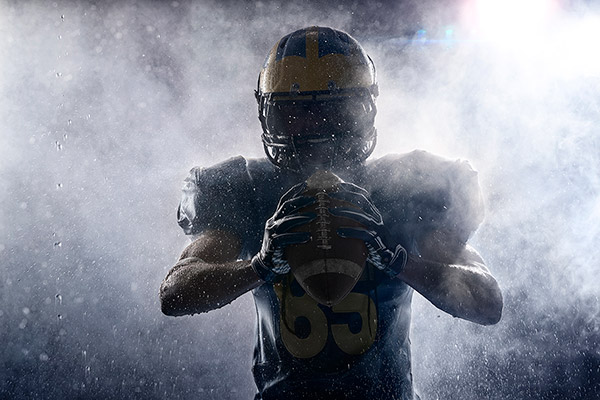 We've got a couple of guys like that right now. This team will transition over the next couple of years. It's not going to go 100% young because we can still mix it with a mixture of veterans and younger players. It's not necessarily all rookies but younger players. We have some guys in secondary that we like. I love the scheme that we play, and the scheme that a lot of colleges play. The transition for younger players is a little bit easier, but we're excited about the guys that we have right now.
Justin is one of the best quarterbacks out there. He's a franchise QB. I believe he was pretty close to the top of your board during the draft a few years ago. It was one of those rumors out there that people are talking about. I don't know if you can weigh in on that. Also, I know he's got a big contract coming up. How's that going in general? I know you can't get into details, but I'm curious about how that's going.
It's something that we get asked about a lot. The good thing is that he's under contract for this year and next year. It would be a little bit different if he wasn't under contract at all. We got to make sure we get this done before camp starts. I probably feel a little bit differently. My stress level probably is a little bit different, but it'll get done at some point. Something that we can work on the backend is he is out there. He is throwing. He is with everybody and playing. We'd like to get something done long-term. It's going to be a big contract. The sooner, the better to get that done.
When it gets done, I have no idea. Sometimes these things move quickly. Sometimes they move at a glacier pace. Sometimes you never know. What's great about him is he's unaffected by anything. The fact that he has a contract that is currently being negotiated won't affect him at all. He goes out there and plays, and we'll take care of it on the backside.
He seems like a team guy, from what you could tell from my seat, which is very far away from any connection with him. What's interesting is you have all these talking heads that talk about your draft grades and your decisions for a free agency. I look at Justin Herbert. That ended up being an A–plus 3 years later, which is great. My question is about how you part that noise? Do you just ignore it and not listen to it? Do you not watch any of these shows that talk about these things? As a GM, do you look at that? Do you listen to any of that or is that more of a distraction?
I don't listen to it on purpose, but in this day and age, sometimes you can't help yourself. You hear it somewhere. I don't know if I've learned or developed. I have no idea. I'm unaffected by anything that anybody says on the outside. It doesn't bother me at all whether it's good or bad. A lot of what you hear on the outside is for entertainment purposes only. Especially when it comes to the draft, people don't know much about what teams are thinking about in the draft, but they have a lot of time to fill on TV.
People just don't know much about what teams are thinking in the draft, but they have a lot of time to fill in on TV.
Click To Tweet
When it comes to either praise or criticism, I may hear it. It goes in one ear and out the other. It is strictly a performance-based business. We all know that coming in. You win. You're doing great. You lose. You won't be here very long, and it doesn't matter what anybody says. The one thing that we do is we try it with our players, but it's hard nowadays. It is trying to get them to not listen, which is impossible. We used to say all the time, "Don't listen to what people say." It's almost ridiculous to even say that now. You got to be able to handle it. It's the worst thing in the world because you develop some mental toughness, and people are going to say things you may not agree with.
With our players, everything they do, everybody sees every mistake they make. If I draft a player or sign a player and it doesn't work out, everybody sees it. It's the nature of the business. I'm pretty much unaffected by it at this point. If you would ask me during my first year at GM, maybe I'd have a different answer. I can't even remember. My head was spinning in my first year anyways as a GM. I didn't have time to listen. I'm unaffected by it at this point.
This is your eleventh year as the GM. Even in business, where I've been for 30 years, it's something about being able to deflect, call it failures or mistakes, and learn from them. It's how do you take that and get better? How do you say we made progress? How do you make steps forward to do better next time? I would imagine it applies in your field and everything that's going on in the field because you got to get up and do it better next time. You got to at least have the wherewithal to say, "I got this. I'm going to do it better. I got to do it for the team." It's no different. People struggle with all this in business too. You get judged or viewed. It's not as public.
We analyze all our mistakes all the time. We probably spend much less focus on things we did right. We spend a lot more focus on what we did wrong, but that's how we learn from it. If you talk about player acquisition, we're wrong probably 50% of the time, which is not great. It's not great odds, but probably in every move we make, if it doesn't work out exactly the way we anticipated, we'll go back and look at how we made that decision. What was the process like?
Sometimes the process may be flawed and we make some changes. Sometimes the process was right. It just didn't work out. We're constantly trying to learn from them and ask questions amongst ourselves because it is a big decision-making business of where we can get better and how we can improve. The biggest thing is not making the same mistake twice.
There's a lot of discussion about Austin Ekeler. It is very exciting that he's looking to contribute this year. I think that's stand up. I also think it's great that you guys worked on some incentives. My question for you, in general, is not directly about Austin. He's obviously a wonderful part of the team. You guys will figure out the details and figure out what makes sense for everybody. It's about incentives. What's your take on incentives in general for football? Performance incentives make a lot of sense. 
We use them a lot. There are a lot of different ways to look at it. Every player has a base salary. You're paying somebody a base salary to play wide receiver. The second question would be, "Why should I pay you extra to produce? I'm already paying you to play? I got to pay you extra if you have good productions. I'm already paying a base salary." Incentives are a way to get more money to the player for different production levels. It's also a way for us, depending on how you do them, to have them not count on the salary cap this year. Some incentives that get earned may count against the cap next year, but not this year. That's one way to try and get around that.
A lot of players have incentives in their contracts. A lot of individual incentives may be tied to a team incentive. Let's say you're a receiver and you get a $100,000 bonus for 58 or more catches, and the offense production has to improve from last year to this year in production. You could use yards, rankings, or whatever you want. You try and tie maybe an individual incentive to a team incentive. What my dad used to always say is even the worst basketball team on the planet has a leading scorer. What you don't want to have is paying a player a lot of incentives for personal production on a team that's not very good.
The incentive is to win, number one. Some of the incentives could be team incentives. It could be based on wins, making the playoffs, and how many playoff wins. There are a lot of different factors that go into a contract. In this particular case with Austin, we added on some incentives, but a lot of veteran contracts have some sort of incentive somewhere usually. The bigger contracts do.
I feel like you're pretty even-keeled. You've got eleven years here with the Charges. You've been with the Colts before. I feel like you're pretty balanced. I did hear you on The Rich Eisen Show talking about Ekeler. You said you love the guy and you're in these contract negotiations. It's like you're in this (tough) position. You're helping to run the team. You're trying to balance the budget and do all these things. How do you balance that? How do you balance loving the guys and trying to keep it so you could stay within the cap and other things? How do you handle that?
I do believe in my position, at least for me, being balanced is a big part of the job. If I come in on a Monday morning after a loss with my head down, walking down the hallway and mumbling, everybody sees that as poor leadership. The other side is I can't come in the building on a Monday morning after a win jumping up and down like we won the Super Bowl. I do like to stay even keel and make sure people see that. Wins or losses, we're on to the next game. We have something else to accomplish.
When it comes to player contracts and relations, it's probably the hardest part of the job because it is a hard salary cap. There are a lot of things we can do to manipulate a little bit. At some point, whether this year or next year, whatever dollar you spend is going to be counted somewhere. We have to account for all that. When you're negotiating with the player and the player's agent, in that particular moment, the player's agent only cares about one person and that's his player.
On our end, we care about that player, but I also have 52 others I have to worry about. Every dollar I give you is one less dollar for somebody else. You have to balance that at all times. It does get difficult because players that you draft or sign right out of college, you see them grow up with you. The guys that produce for you on the field are warriors. They grow on the field. I know they get paid a lot of money to do this, but they're going out there putting their bodies on the line to try and win games for you.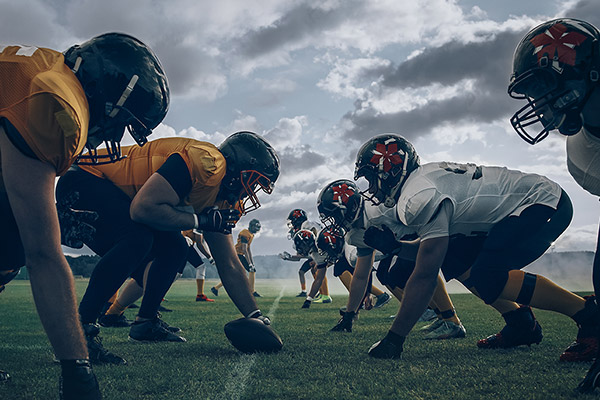 You can't help to have some emotional ties to those players, but you also have the other side of it. It's a team concept and we have to make sure everybody is compensated as well as we can. You try and do both. It's difficult to do. You try and treat people the best you can. You give them some context of why you may not be able to do some things. Both sides may not agree on the why all the time, but at least you have your reasons why. You go from there. It's an inexact science of trying to get there. That is why a lot of times, as players get older and they're veterans, they have to go somewhere else to get paid a little bit more money because that team runs into some issues. I can't pay everybody. You do the best you can to keep the team together.
With Austin, he was an undrafted free agent signing out of college. It's a good story. It feeds into all the press with all the questions. Good luck with that. I look forward to seeing what happens there. Let's switch gears a little bit. I'd love to dig in personally and understand more about how you got into this business. Did you dream of being a general manager or playing football when you were a kid? How did you get here?
I get many resumes from kids who want to work in football. Most of them start with, "I've wanted to be a GM since I was ten years old." When I was a kid, I had no thoughts of being a GM. I don't even know if I knew what a GM was. I had no thoughts of ever working in the NFL. I didn't even know it was possible. I didn't know there were opportunities there. I was a regular kid playing football, basketball, and baseball. That was it.
Even when I went to college and played football in college, I didn't have any thoughts of working in the NFL. I got lucky. I'm in college. I'm playing football at John Carroll University in Cleveland, Ohio. It so happened that the GM of the Buffalo Bills at the time, Bill Polian's kids went to my high school. This is the early '90s. They were looking for some college football players to come help at training camp in the summer. You end up working about 4, 5, or 6 weeks in the summertime.
They asked me if I would like to do that. I said yes because I was a huge Bills fan, and I thought if I could learn more about playing wide receiver, I could be a better player in college. I had no thoughts of, "Maybe if I interned for the Bills, I'll get a job with them down the road or the NFL." I had no idea. I did that for three summers. At that point, I still didn't think about working in the NFL. I looked around. The draft was big in the early '90s, but not the way it is now. The scouts would be out at practice. Honestly, at that time, there were a lot of retired coaches. These guys were 60, 70, and 80 years old. They didn't look like me. I wasn't even thinking about being a scout.
I didn't know there were any opportunities in the NFL. I graduated from John Carroll with a Business degree. I interviewed for some jobs in Cleveland in non-sports fields. The GM of the Bills, Bill Polian, who had been fired by the Bills, was hired by the Carolina Panthers. They were an expansion team. He had to put a whole football operation staff together from scratch. That happened to be the year I graduated from college.
I get a phone call like, "We need some kids to come down here and go to work if you want to come down to work for the summer." There was no guarantee but I said, "Let's go." I packed up my car and drove down to Charlotte. I didn't know what else I was going to be doing. I worked in a lot of different departments. Whatever came up, I would do it, whether it was rolling the tarp over the practice field when it was going to rain, driving players to get X-rays and MRIs, or picking up players at the airport when they came in to be signed.
I did a lot of data entry. We were not as automated now as we were then, but I did a lot of typing in the databases, whether it was a scouting database or a coaching database. I did a lot of tape cut-ups, which is a lot different than it is now. We had tapes that we put in decks. We hit play and record, and then I would stop putting plays together for the coaches and the scouts. I was doing all these little jobs. Once I was there, I was like, "I would love to stay here, but I had no idea how long it was going to last." Honestly, nobody told me to go home so I kept coming to work. As soon as I was in the training camp, I kept coming to work every day like I was working there full-time.
I think they lost track. I was supposed to be there for the summer. Things were coming up through the course of the day. We didn't have a mail person. The players were getting the stack of mail like, "Who's going to pass this mail out in the locker room?" I said, "I'll do it." By the way, that job took forever. Think about getting 100 or 200 pieces of mail for players and the locker room is not in alphabetical order. I'm walking around the locker room at night throwing mail in lockers. It's a little bit of everything. I ended up in scouting and essentially worked my way up from there. I was very lucky to get into it.
It was not a dream to work in the NFL. I didn't know it was possible. For me, it just happened. I did realize it's hard to get an opportunity. Some of it is luck, but then once you get your foot in the door, you got to work hard or they're going to find somebody else. If you can't contribute to winning, then they're going to find somebody else fast. I was always focused on whatever job they gave me and do it as well as I could. I was never worried about promotions moving up or getting a different job. Whatever they needed me to do, I tried to do as hard as I could. I knew in sports, if you don't do it well, there will be somebody else in my seat fast. That's my early story.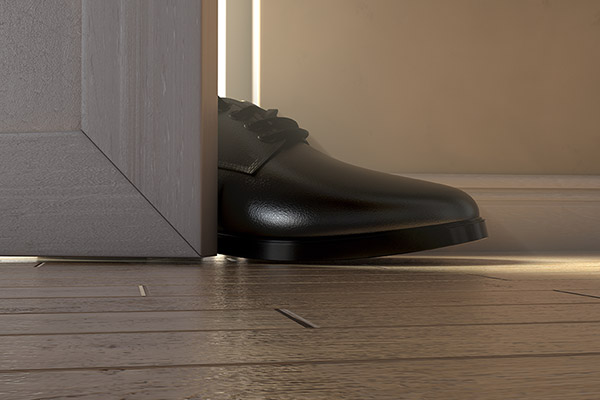 I'm sure at each moment and role, you're learning a little bit more about the game. You keep growing and building your skills on that. It seems like that has developed even to the point where you're looking at all the film on your computer now, not cutting it up or splicing or taping. How involved are you today with calling plays? Are you pretty active with that or at least doing some analysis? Have you been doing that throughout your career as well?
It's the Xs and Os in football in college. Once I got to the Carolina Panthers, that's where I started to learn the nuts and bolts of the NFL, how you build a team, how scouting works, and how you describe a player. There's an art to it for me to write up a scouting report. If you read that report, you have to see the player. I could paint a picture in your head of what that player is. A large part of scouting is knowing on the film what the team is, what the office and defense are, and what they're trying to do.
If you're scouting out a corner and he gets beat, you got to know what that coverage was before you start blaming that corner. Was that this guy or not? Honestly, when I watch the tape, sometimes you don't know. You have to go ask. It gets complicated sometimes, plus I'm not in the meetings like the corners that day, and what they were asked to do. Having backgrounds from high school and college is helpful in my job. I was thinking about this before.
The thing that helps me in my job now is when I came up in the system, I've done a lot of the work at the bottom part of the pyramid. I can somewhat sympathize but somewhat know what our interns are doing, what our scouting assistants are doing, and what they're doing in the equipment room. I've never worked in an athletic training room. I don't have any medical background, but to know what everybody's job responsibilities are and you know how difficult those jobs are because I'm responsible for those people. As far as the Xs and Os of the game, I was lucky to learn that before I even got to the NFL.
You probably appreciate all the roles a little bit differently.
Yes, certainly the ones in football operations, all the grunt work you have to do. It's important to the whole process. We call them scouting assistants. They're graduate assistants. They're low on the totem pole. If they don't function at a high level, we can't function at all. We try and prop those guys up as much as they can because they work a lot of hours. They don't make a lot of money yet, but they do because they love it. They want to be a part of a team just the same way I was when I started.
It's important your thoughts there around everybody contributing at a high level. I think about it as everybody has this common purpose and belief, "We're going to win the Super Bowl." I often talk about it in a different way to say when there's a mission to put somebody on the moon, folks that were working in NASA, people that were sweeping floors, and cleaning up the place were saying, "I'm doing this to help get somebody on the moon." Having that common mission is important. Appreciating that everybody is contributing to the mission at hand is important. It's cool that you have that awareness and understanding to be able to do that.
We talk about that a lot. The way you said about putting a man on the moon, all the roles that people have are all important. They're just different. Our scouting assistant here has to go pick up a player at the airport and bring him over here for a physical, and then drive him around for an MRI. That stuff is important. It has to be done efficiently. It has to be done well. That's their role as part of this football team. We all have them and we all rely on each other. That's why it's fun being on a team. I know it's part of the same way in business, but we all rely on each other. In our business, it's our livelihoods. We have to win. If we don't win, there will be other people in our chairs. We have to rely on each other, trust each other, and be loyal to each other as far as how to get the job done.
Also, be all in because everybody has to contribute. There's no hiding out. Everybody has to be all in, be seen, and be heard. At the end of the day, it's about mattering. That's what everybody is doing. We're contributing in a significant way that's going to create something awesome for all of us. One of the things that connect to that a little bit that I talk about is equity and inclusion, diversity and belonging. There are some elements of my career that I had to step in differently. I talk about it quite a bit.
One of the things that I thought was interesting about the NFL is the social justice messages right on the back of the helmets. There were six that they had allotted. A couple of years ago, they allotted a little bit more. This year they added some more with Be Love and Choose Love. There's a variety of them. Here's a question for you. If you wore a helmet with one of those messages, which one would you wear? There's Stop Racism, Stop Hate, It Takes All Of Us, Black Lives Matter, Inspire Change, Say Their Stories, or maybe it's Be Love or Choose Love. Do one of those stand out for you if you were wearing a helmet on the field?
I get a lot of questions in my job. No one has asked that before. I would probably choose Inspire Change because the platform that our players have maybe unprecedented as far as the number of people they can reach, which is a great testament to our game. It's America's game. It's past baseball. This is the game people in our country love. The platform is big and they have opportunities to use that platform for the good. I would probably do Inspire Change.
Inspire Change is good. It all starts with each of us. There are many people who are waiting for someone else to do it or maybe are divisive in some way because of a word or this or that. We all get to inspire change. It starts with us and how we could make an impact. I hope it continues in the work with the NFL and other sports organizations. Is there anything else you wish was going on in this space with the NFL or maybe sports in general? How do we continue to make progress there?
To me, it's the same thing as making progress with your actual team on the field at far as performance. Individual improvement and individual change can lead to collective change, but we all have to do our part in that. This can't be just one person talking about it. It's got to have some action to it, which we've seen certainly in the last five years in our league. It's much more action rather than just talking about it.
Individual improvement and individual change can lead to collective change.
Click To Tweet
We've got a lot of different programs here. Some players do some things on their own individually outside the team. Some players do some things with our team collectively with a group of players or a group of charities or whatever it is. Each individual does their part at least to a big collective change. It's no different than getting better as a team performance-wise. It's the same thing and the same concept.
It's the same concept. Collective change. It's well said. It's what we need to be thinking about. As we're making the change, make sure it's not impacting or pushing somebody aside or impacting someone negatively. It's helping to rise and push the team up or push an organization to where you're all headed with a common perspective. It's the same deal, which is awesome.
At the beginning of the year, I tell the players this. We then do a meeting with players' wives or significant others, and then our coaching staff's wives and significant others. I remind them like, "We love the game of football. It's what we do for a living. It's important to us, but it's not who we are. We still have all interests off the field. We have families, but in football, since the magnifying glasses are on us so much, you got to remember that these guys are more than just football players and football coaches. There's more to that like being a great husband, brother, or father. That's all part of it. This is what we do for a living. We love it, but it's not the most important thing we do."
A lot of our players in the last five years have taken to that, and doing some great things off the field to be there. Sometimes we all need a reminder and some perspective in this business that the most important thing isn't getting a first down on third and one. There are bigger things out there, but it's big for us. It's what we do for a living. We love it, but we're more than just football people.
The individuals and everybody included, it's a bunch of high-quality humans doing extraordinary things. I think folks want to focus on the extraordinary things. If you haven't done it, then who are you? The reality is we're all human beings. It's a general theme that we need to make sure we're bringing humanity back into wherever we are in organizations. As we're going back to that change and picking each other up, that's how it starts. Building that within the team, within the organizational structures, or wherever we are. You mentioned your time with family. What do you do for fun outside of football?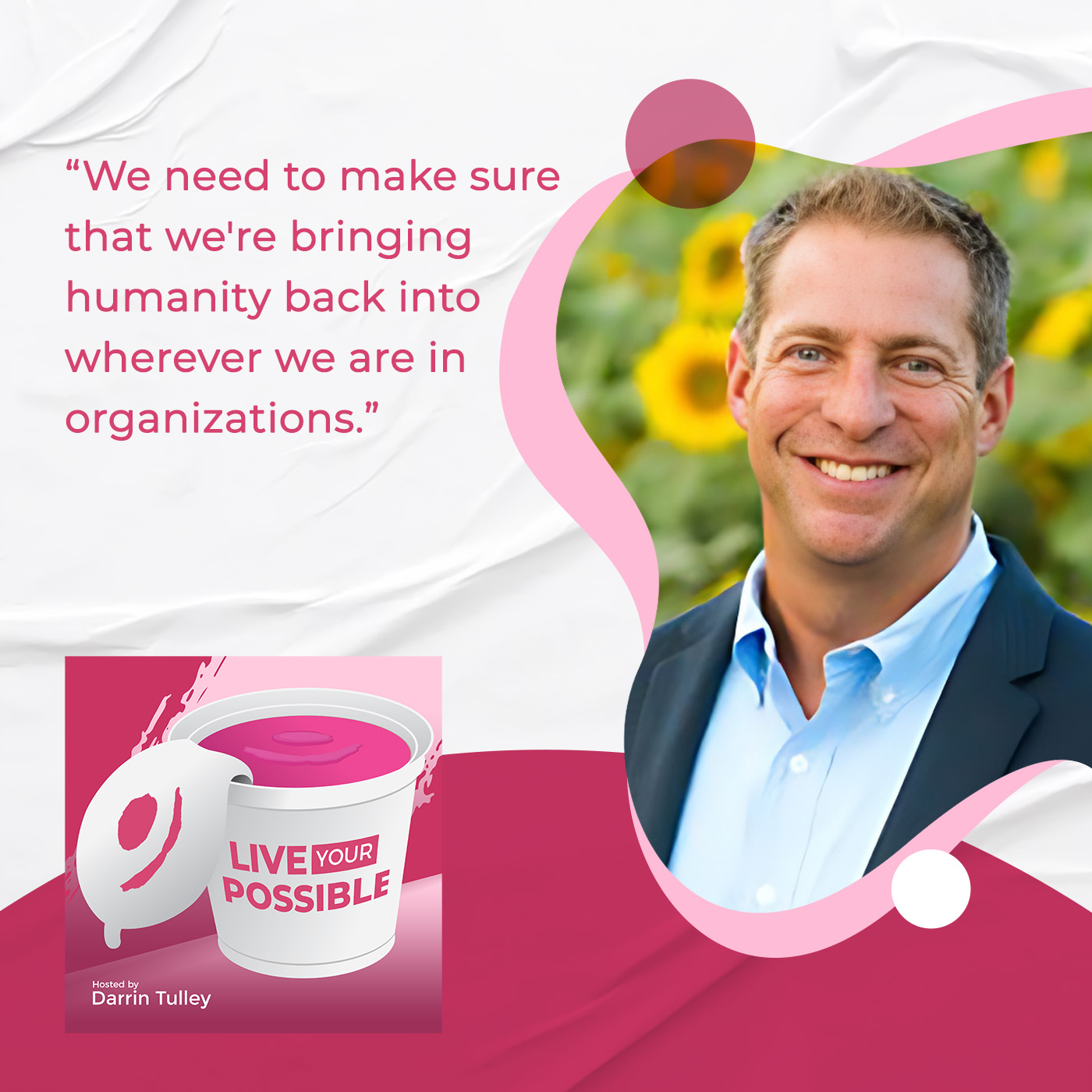 I don't have a ton of hobbies. Most of the time, outside of football is with the kids. I've got one in college now. She's not as home as much, but we have two boys in high school. Most revolve around them and the sports that they're playing. This job takes your life over. I'm used to it. This is all I've ever done since the day I left college until now. I've been lucky I've worked in the NFL. I learned real fast what the hours were like and what the days were like. It's a seven-day-a-week job for a large part of the year. It's not right now or not this time of year, but for a large portion of the year, it's seven days a week. I get used to it.
Sometimes, if I get home early, I don't know what to do. You're used to being on a rhythm in this job. It takes some vacation this summer. It comes to a certain point where your body clock says, "It's time for training camp." I've been going to training camp every year as a player or in the NFL since 1987 or '88. It's the same time of the year. Everybody tells you, "It's time to go. Time to go to camp." For me, spending time with the family is my hobby other than working out a little bit.
This is an all-encompassing job. That's why I tell everybody that we hire or we're interviewing, "You better have a passion for this because if you don't, you're not going to last." It's a hard job. The people that are here love what they do. If you don't love it, it's a grind. You won't perform very well as a player, a coach, an administrator, a scout, and anybody here. If you're not all in, you won't be as good. I love what I do. I work in football. Things could be a lot worse being on a football team and working with a group of people. I've been lucky.
One last question for you. What are you most excited about for the season ahead?
That's it's a new season, and we could put the last year behind us. It's a new journey. Every year is a new journey. Even though we have a lot of players back from last year, it's a brand-new team that has to grow together. You get another chance to try and go win a championship. What we all do this for is to try and put a team together to win a championship. Last year, as soon as we lost, I couldn't wait for the playoffs to be over. I couldn't wait for the Super Bowl to be over so we can get onto the next season. What we're excited about is seeing how this team grows, and see what this team turns into.
I don't even know. I know these players pretty well but I don't know this team that well yet because we haven't turned into a team yet. We're still a bunch of individuals running around in the field. They're on an off-season program. As we get to training camp, the team starts to come together. As you hit late September, that's when you can start feeling your team of where you are, what you have, and what you all gel together. That's what I get excited about.
We're rooting for you guys. We're huge fans. We're believers in you and the team. We are looking forward to seeing everybody come together. Certainly, we'll catch a couple of games here. I know you guys are out on the East Coast a couple of times. I think they're playing the team we used to like, the Bills. I know the Chargers have to be the best team now. Hopefully, we'll see you on your travels. Thank you for joining the show and good luck to the season. I think you guys have a great shot.
Thanks for having me on. It was a great talk. You have some great questions. Hopefully, I gave you a little bit of insight. I wish you luck.
It was super fun, Tom. I appreciate it.
Take care. Thanks.
—
What an honor to chat with my friend Tom Telesco. His team is well-positioned to make a legitimate run at the Super Bowl this year. A few areas that stood out to me to take away is experimenting to get better, regardless if you were on a Super Bowl run or simply looking to bring out the best in yourself and people all around you.
First of all, do you have a common mission? The Chargers want to win a championship. NASA wanted to get people on the moon. What is that one thing at your organization? Take time to identify what this could be for your team, and see if you can get the people to get excited about it.
Feeling that each role is meaningful and essential to this mission is the secret sauce to unimaginable success. Helping people feel connected and recognized will excite people to contribute big time. I appreciate how Tom is connected with making sure all people are contributing to a bigger purpose. Be sure to believe in the mission and that your people know they have the untapped potential to make it happen. They might be surprised by what does happen.
Simultaneously, I love how Tom speaks about setting the tone for culture, and how their culture gets created by everyone in the organization, where he welcomes involvement and listens to everyone's input. What a great idea to intentionally listen to what the collective ideas are throughout your whole organization. Any of us can do this. We can experiment with the simple idea by asking and inquiring what people like or would like to see improved in any culture we participate in. Be genuine and listen in.
Also, what would be your social justice message on your helmet? Tom mentioned he would have Inspire Change. Mine would be It Takes All of Us or Choose Love because my heart tells me we are all worthy of living a life as our authentic selves filled with possibilities. Take five minutes and ask yourself, "What would it be?" or create a new message you would want to add to your helmet.
Next, define why you chose it. Think about this each day and take action to inspire the change you want in your part of the world. Since we don't have helmets, perhaps add these to your email signature or put a sign at your desk or on your screen background to make it safe for others to do the same. Thank you, Tom Telesco, for joining the show. Good luck this season. Go Chargers. Everyone, be sure to bolt up each day. Be your happy authentic self and live your possible.
Important Link
About Tom Telesco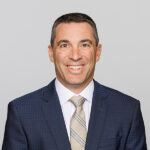 Telesco enters his 11th season as General Manager of the Los Angeles Chargers in 2023. Before joining the Chargers, Tom spent 15 NFL seasons with the Indianapolis Colts as the director of scouting, director of player personnel, and vice president of football operations.