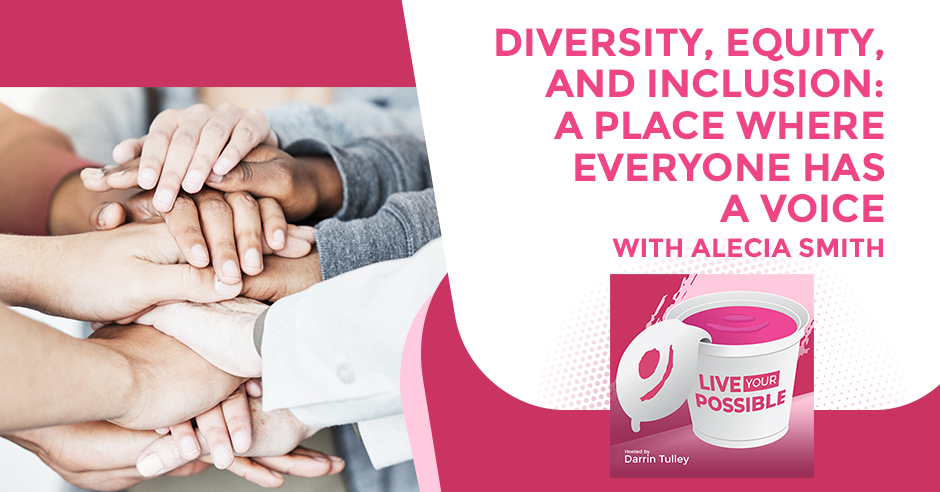 An organization requires its workforce to work together to grow. How can we achieve that? How can we empower the workforce? In this episode,
Alecia Smith
, the Global Director of DE&I at
Otis Elevator
, emphasizes the impact of diversity, equity, and inclusion in creating a place where everyone has a voice. She believes the global strategy to identify what organizations need and support the diverse workforce. Everyone must be intentional in this mission to create a safe space in the workplace. Tune in to this episode to find more value in empowering the workforce with Alecia Smith.
—
Listen to the podcast here
Diversity, Equity, And Inclusion: A Place Where Everyone Has A Voice With Alecia Smith
Alecia Smith, welcome to the show. Alecia joined Otis Elevator in 2015 and serves as the Global Director of Diversity, Equity, and Inclusion. In this role, she leads in the direct development and implementation of policies and practices to foster and drive a culture of inclusion, helping the organization deliver on its people's aspirations and commitment to change.
She provides partnership, collaboration, and counsel to multiple areas of the organization, including the executive leadership team, employer resource groups, and the broader HR community to increase awareness, drive new ways of thinking, and advance the understanding and impact of diversity, equity, and inclusion strategies. Alecia is not only a leader, yet she's also a practitioner at Otis, on a journey to be a place where everyone has a voice.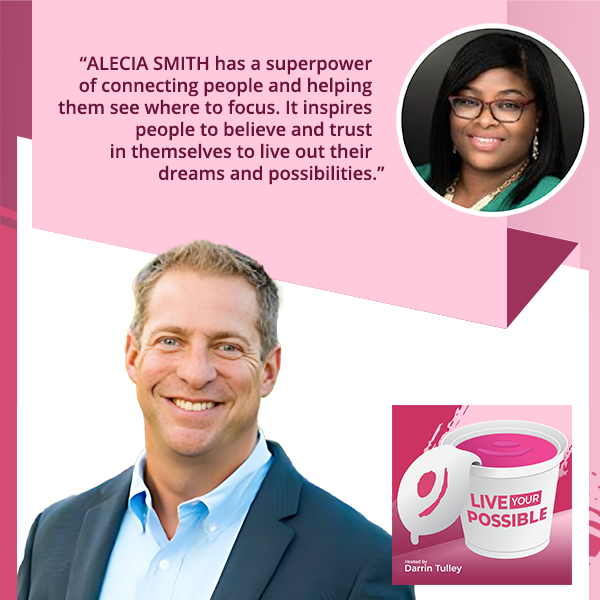 I have worked with many companies, and Otis has something special going on over there. They're winning awards and working on a common purpose greater than themselves. Read to know all about the programs and activities to bring inclusion to life as an action at Otis. Alecia is intentionally aligned with doing meaningful work and listen to how you can too. Check out how she shows up in various capacities to serve others in the level of fulfillment she and others all gain.
Like her childhood, I love how she empowers people to own their journey, impact, and support others as they try new things. You'll find comfort in knowing that business results follow when we all step in to accept each other for who we are and help each other become, belong, and matter. I promise you you'll grow a little bit from this episode. Enjoy the show.
Welcome to the show, Alecia. It's so nice to see you. I appreciate the friendship. We've started to begin and work together on some things. I'm excited to have a conversation with you. I know you're a Michigan State grad, and I have had some University of Michigan folks on the show. I hope that's okay.
It's all good.
We all are trying to improve humanity in different ways with joy, love, inclusion, and a lot of other amazing things. I have to say Otis got recognized again. I saw your
post
about how DiversityInc listed Otis as a noteworthy company again for the third straight year. Tell us about that.
We're extremely proud of that and we're inching our way. Our ultimate goal and vision is to be a part of that top 50 list. What I love about DiversityInc is it's well-respected in the DE&I space. To make any of their lists is a pretty big deal. We've been focused on the work. At the end of the day, we do the work and we have the opportunity to do these surveys for benchmarking but, at some point, we want to be in that top 50. We made it on the list of the top companies for the board of directors and our diversity there. I'm excited about that.
I imagine, as a reader, you're thinking, "Otis Elevator, what does that look like? Where are they based?" I can only imagine what type of work you're doing over there. After digging in and learning more about you all, it's quite fascinating what you're up to. One of the goals I understand is to have gender equality by 2030 in the leadership ranks. According to that announcement, you're up to almost 40%, which is fascinating.
It's critical to our DE&I journey and we made a commitment. We have a partnership with an organization called
Paradigm for Parity
, which is a coalition of other companies that have come to the table and said, "Gender parity is important to us." It may look different at those organizations, but for Otis, we've stayed committed to our executive ranks. It will be 50%, and we're rolling our way. We're led by an amazing CEO,
Judy Marks
. As you can imagine, she's very committed to this work and so is the rest of our leadership team. I'm excited about the opportunity that we have every year to get better. I started in the role in 2021 in this DE&I role. We were in the low 30s, and now we're at almost 40%. I can't be more excited about that work.
Congratulations to all of you. I know you also received the Rise Award for that Paradigm group, so congrats on that as well. Tell us a little bit more. What does the DE&I program look like? 
As with many organizations, we had a reset. Our moment was in 2020 after the George Floyd murder. We were working on DE&I. We had employee resource groups. We were doing those things, but we had an opportunity to reflect and think about where we want to take this. For us, we made what we call a commitment to change. It's six actions that we committed to over time, delivering on all the things from doing an assessment. It's bringing in someone external, opening up ourselves, being very vulnerable to what's going well, what's not going well, how far ahead or far behind we are, and what we need to do to move forward. I thought that was great that the organization did that. Also, looking at how we make sure that we're intentionally building a journey around DE&I. You can do the training, and those are important but, at some point, it could become performative. We did it and we're done. We have been focused on our journey. We call it our inclusive leadership journey. We help our leaders and all of our colleagues jump into those key moments to drive our organization forward to an inclusive workplace. It's been fun work but, as I always say, it's hard work and it's heart work. When you sign up for this, you have to have a passion for it. I believe that the folks that are supporting the DE&I initiatives on a 100% basis are committed. All of our leaders are engaged, whether they're leading employee resource groups as sponsors, advocating for newer diversity, which is a new focus for us at Otis, disability inclusion in our product, as well as in our people, and supporting them with accessibility needs, etc. Every part of our business, we're trying to incorporate this so that it doesn't feel separate. It is how we should be leading and how we should be delivering the work. It's a great opportunity at Otis to become iconic in this space. We want to do it because we're a market leader already in what we do fundamentally as an elevator business. We want to be iconic in this space as well and lead the market. It's a journey.
I love the journey. I love the goal as well. I saw a tagline. It was something like, "We will be a place where everyone has a voice."
We have a saying here that is a part of what we call our people aspiration. It is more like our North Star. It's a part of our people strategy, globally. That is that we will strive to affect the communities in which we live and work but, more importantly, that we will be a place where all of our colleagues feel welcomed, feel safe, and feel heard. That is critical.
Otis Elevator will strive to affect the communities in which we live and work, but more importantly, we will be a place where all of our colleagues feel welcomed, safe, and heard.
Click To Tweet
Even those words are now a part of our leadership model. It's part of our leadership competencies. One of our competencies is inclusion. That's how committed we are to this and making sure that our leaders are being held accountable to all of our competencies but most certainly inclusion and empathy. Those are part of our leadership model. We have culture statements as well. One of those culture statements is we are many voices. Tying back to inclusion, we know that diversity is important. That's the foundational work. You have to have representation, but what's critically important is that we have an environment where people feel that they can express themselves, and their true authentic selves, and help bring different ideas and perspectives. That can come from all around the world. It can come in different shapes, forms, sizes, and colors, all of the things. It's important for us in our key leadership competency work and the work that we're doing to develop our people that this is paramount in that work.
How do you encourage folks to step into that to feel safe, to share their voices, and for leaders to make sure we're listening and we're meeting people where they are especially around the world? You're hearing the different ways and allowing folks to participate the way they want to or may maybe bring into this situation fully.
There are a couple of ways and strategies. By all means, we have not perfected any of this work. It's a journey, as I mentioned. We're continuing to evolve. What I will say is, for us, it's been about open forums. It's been about our employee resource groups. That is a critical element of our strategy. We have over 22 employee research groups. We've got thousands of people that are engaged in the work. For us, it's about having those places for safe conversations. We've done it on uncomfortable topics. We've done it on race and stereotypes. In the US, when abortion rights conversations came, we had conversations. Some people would say, "At an elevator company or a Corporate America company you're having these conversations?" Yes, because it matters to our colleagues to have that space. Part of it is those open forums. Also, with our managers, it is continuing to equip them with the appropriate skills needed to create a space where you can listen. We go very tactical as you think about behaviors that are needed as a leader and the habits that you need to create around how you open up your staff meeting, how you do a town hall, and how you make sure that you're incorporating feedback. We use a tool, and I don't know if many companies are using this, but we found it helpful. I've seen it done in multiple parts of the business. It's a
Menti Poll
. It's this tool. It is anonymous. You could set it up to ask questions and people can put in comments. You could have it where they're selecting responses. You could have it where they're ranking and doing a poll, or you can have it where it's open remarks. It can create a word cloud so you can see what the commonality is. It is those types of tools and using that in different meetings and forums to get feedback to engage your colleagues to make sure that what they're able to share is important. Lastly, you cannot say Otis without saying safety, quality, and ethics. It is synonymous.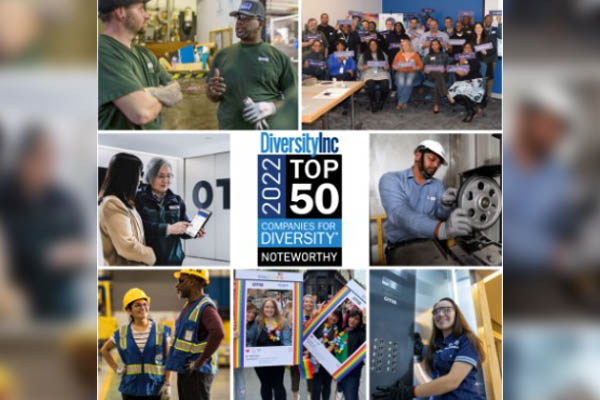 For us, those are our absolutes. That one around ethics, there is a highly ethical culture at Otis. Our ethics team does a lot of stories about when maybe people didn't make the right decision and the results of that. There's a lot of training around ethics. There's a piece in there that we leverage, too, which is around speaking up. We try to work together to make sure our organization understands we have a third party that will listen to your concerns and act upon them. It is a long answer but it's in different ways. It gets back to the forum. It gets back to that opportunity to share safely.
It's everything, safety and quality. If you don't speak up, it doesn't matter which company you come into. You're not speaking up and you see a problem, that's not good. Someone could get hurt or the quality's poor. You're not living out your slogan, "Made to move you." I love that slogan at Otis.
We have an engagement survey just like any other company. We do it twice a year. That's another opportunity for you to share as well.
That Menti tool, is that used in meetings? Is that something that's almost like a live polling element that's just continuous, or is that more in events?
We do it in both situations. We've done it in events and meetings as well. We use it as part of our HR town hall meetings that our CPO leads. One of the ones I appreciated was after the engagement survey. You have all the results and you got everything. They use the Menti Poll to say, "What is the one action that you say would catapult us in a whole other direction?" You could use the tool and see the things coming up. Everybody's watching it live. You don't know who it's coming from, but it's a tool you can use globally around the world. We like that tool. We've used it in several different capacities too.
I love how you're learning from each other. That's an important way to do that, either ideas or questions. Even the transparency that's there, the willingness to trust your people and each other about what is being brought up and said. I've seen companies that have stopped doing that unless you put your name in because they're afraid of some of the dialogue that might go on. It says a lot that you're continuing to work in a place of trust. I know you've talked about this in some of your posts about transparency. What's so important about that?
One of the things that I think about is it's so critical that we are all aligned. We want to be clear about where we are going. This is personally in my life as well as professionally. If I want everyone to be on the same path and get to the same place, everyone needs to understand where we are, how I can impact where we're going and what we're doing, and how I can make sure that my work is connected. People want to understand that the work they're doing is meaningful, valuable, and connected, especially when they're building a career. It's very important that your work is tied to the purpose. For me, that transparency is so that I can understand the current state and future state and how I can make an impact on the contribution.
People want to understand that their work is meaningful, valuable, and connected. They should tie the purpose and transparency to their work.
Click To Tweet
We're on our journey for transparency. We're working through where we can provide more information and share internally as well as externally. I'm so proud of us that we completed our second ESG report or Environmental Social Governance Report. That allows us to share a little bit behind the veil of what we're doing, why we're doing it, and where we are. That's a big step for our organization. It's important for people to understand where we are and where we're going.
Having a connection to a common purpose and something bigger is so critical and to understand how I can contribute or any employee can contribute. However, I can tell you that most people struggle with not knowing what they're doing, why they're doing it, and who they're doing it for. It's so important to have that level of transparency and connection as you talk about bringing that forward with folks and being comfortable doing that.
It's so good. I have so many more questions I want to dig into, but I want to pause and go to you personally. How did you get to this place where you're focused on this work? You're not telling people. You're a practitioner, you've coached, advised, and won awards. You're meeting people where they are. You're doing so many wonderful things. How did you get here? Are there some things that you learned along the way, some beliefs, and maybe some moments where you said, "I want to be the change," like your sign behind you? Are there some moments that you're willing to share, maybe vulnerable or ones that are showing up now?
I appreciate this question so much because it allows me to reflect and to think about how it is not happenstance that I'm in this role. I will profess that I am a believer. I have faith. For me, every role is intentional. Whether I was tapped on the shoulder for it or volunteered for it, it's been intentional for me because I set a mantra a long time ago, and when I began my career at HR, I wanted the work that I was doing to be meaningful. I wanted it to matter. I wanted everyone that I came in contact to have an experience with me. That's not to be conceited or to sound puffed up, but it was about being valuable and being able to contribute to a bigger purpose. I found some meaningfulness and connection to our strategy, and that's been important to me. I'm from Detroit, Michigan. I'm from the real Detroit, the Inner City, West side of Detroit because I know sometimes people say Detroit is the suburbs. It was not the worst upbringing, but it was certainly different once I went to Michigan State and experienced a lot more diversity. I will say my parents were very intentional about supporting anything I wanted to do. At that time, I remember I loved to create greeting cards. I had this program on my computer and I would write all of these cards for people, all celebrations. I'm not that creative, but that was a little bit of my creative side. Anyway, I would do this. I've always been a servant. I wanted to serve others. I wanted to matter to them. I wanted them to have an experience. That is where that came from anyway. I remember that I was so into this. I was in 10th grade. I had an opportunity to do an internship. I went to work for this graphic design organization. I have no idea why they hired me. It was in downtown Detroit, and my dad would go out of his way to make sure I got there every day and to do this work. It was more of parents like, "She seems like she's interested. Let her try it." They were very big. Every experience that I've had, I try it. If I have an inkling of a passion for that, I want to see if it's going to evolve into something. I had the right support system and also taking those risks. I think about that in my Otis career. It's been eight years, and I'm probably in my 4th or 5th role. That's because I try things. I want to see what sticks. That all comes back from my parents like, "Go for it. Do it. See if you like it." That's a little bit of how I've gotten to this place. I started at Whirlpool in a rotational program. Quite naturally, a rotational program is going to allow you to do different roles so that you could see what it is that you have a passion around. I had an opportunity to work in different areas, then I had an opportunity to come to Otis and do some different roles. That's a little bit about my past. I'm excited about making a difference.
Laurie Havanec
, who is now the Chief People Officer at CVS, used to be at Otis. I highly respect her. She's a phenomenal leader in person and human.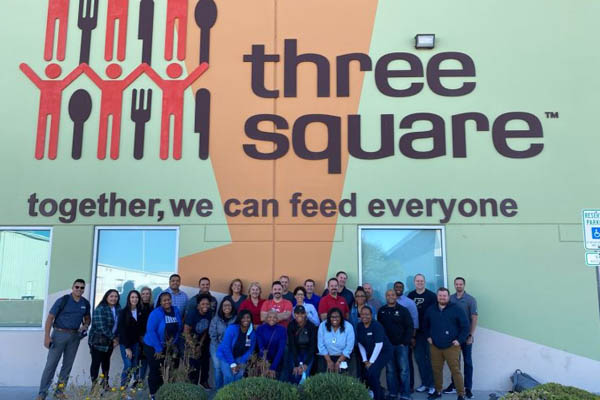 One of the things that she would always tell us is to leave your fingerprints. That to me is very important that it mattered that I was there. It mattered I was in the role. Someone benefited positively from my support. That's important to me. I don't know. Maybe because of my mother and father and I'm my only child. Maybe some of that comes from that only child syndrome where you want to matter. You want to be seen and heard. Maybe some of that's from that. I don't know. I probably need to see my therapist about that one.
Certainly, your parents are supportive. They encouraged you to try different things. It's a simple lesson yet powerful. As leaders, community members, wherever you go, church, school, it is being heard to say, "We want you to matter. You do matter. We want to see your fingerprints on these things." Many people now are hiding.
Maybe not at Otis but in the world, there's a lot of remote. What's happening is people are feeling isolated. People aren't trying new things. They're saying they want to stay home rather than go into the office because there are probably some connection points that are missing. It's hard to leave your fingerprints when you're not engaging and interacting with different teams.
I joined one of our employee research groups. It's leading a mentoring initiative. I said, "I'll sign up as a mentor." I've been mentoring a few folks. I want them to experience this connection piece as well, make sure that they feel good about the work they're doing, that it should matter and they should be connected to it, etc. You should see the a-ha moments and the bulbs going off because they haven't had that type of conversation before. Another thing that I haven't coined but I often say here at Otis is you own your career. You are in the driver's seat. Stop looking over here and looking over there and expecting everyone to do everything for you. You need to be clear about what it is that you desire for yourself and you have to relentlessly go after that appropriately.
You need to be clear about what you desire for yourself, and you should relentlessly go after that appropriately.
Click To Tweet
You have to go after that. Giving people that license, giving them the support, having the conversations, and giving them the tools necessary to decipher what that looks like. That's my fingerprints. That is what I desire for people to see their potential and to experience what it's like when purpose and passion mixed with what you do every day because we spend a lot of time at work. I want people to enjoy that. You're right. There are a lot of people hiding. I've met so many people over the years, and I'm like, "Do you even fathom what's inside of you?" I go back to this story. I remember when I was working in HR operations and leading a team there. They were more junior, early-career folks at the time. I would see so much in them and the nature of their work. Sometime it could be mundane. I'm running the onboarding process. I'm running Workday, which is our HR system. It was mundane, but I would say, "No, but I could see X in you or Y in you," and then put them in a position to start to work on some of those things. One person, I would say, "You are so good at spotting opportunities. I want you to lead our continuous improvement efforts. I see in you that you're good at labor relations. I want you to start connecting with the labor work." It is helping people see that and making those connections. I am so proud of the people from my HR operations team that are now in new roles, promoted roles, going from analyst now to manager roles. It's phenomenal to see that. People need that extra nudge. They need that honest, open conversation about what's possible and to not get stuck in a job. "I want you to have a career and I want you to feel good about the work that you're doing because we spend a lot of time at work."
No kidding. I wish I worked with you too. I love the thought. You're giving folks belief. You're helping people see that they have it and they do matter. You're a super-connector and helping folks see that. Is that a superpower of yours?
I often tell people I'm a connector. I use those words. That's so funny you said that. I am big on discovering your potential but acting on it because you could discover it, be nervous, fearful, and all that. That's why I say you have to have the support around you. It is finding that and then connecting people. I'm real big on making those connections.
You're giving belief and trust. It gives people the faith to take those steps, even if they're nervous with the confidence that, "I'm going to land somewhere. I'm not sure what that looks like," which is scary. We need to step into that. I do think your fingerprints are out there by saying, "We want your voices heard. We feel like you're not participating. You're not going in the direction you want. Maybe you have questions that you don't feel like people are sharing with you that aren't being answered."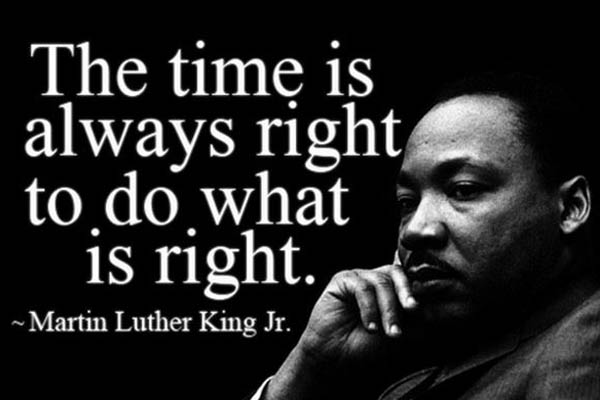 People are voicing that at Otis, and it sounds like you're encouraging that. There are some companies that I work with that folks are saying, "I wish people would tell me." People need to be responsible to, to your point, "Raise your hand, step in, and ask questions." For readers, I encourage folks to know that it's a two-way street. As you're coaching, teaching, and mentoring, you're learning too. You're getting much joy and you can feel the love that you're seeing people move on. You're not making people stay in one job. You're seeing the growth in them and the possibilities that are out there. That's amazing.
It brings me fulfillment. Those are the things that matter to me. What I find quite often is that we continue to promote great people. They're great at what they do technically, but when you're coming into leadership roles, that leadership piece is critical. That is the eye for talent and ability to support, motivate, and encourage people. We cannot take that lightly. I know we're on our journey, even within our organization, to make sure that people understand all of our leadership competencies. That's in addition where you need to know how to do a spreadsheet, P&L, or whatever. Those things are important, but you hire people to do a lot of those things. We all know that all the data will tell us that leadership matters, but I've taken it personally that that's the work. That's the leadership piece. I value that. I spend time with people. That takes your time, but you invest in what's important to you, and, for me, it's the people.
You think of what matters and what's meaningful to you. You said you get fulfillment from that. Sometimes it's a mindset that we say these things, to say, "This gives me energy. It gives me excited. This gives me purpose." I always talk about the need for greater purpose like you said. We're on the same page. It's outside of ourselves, more expansive. Even though we're going to get fulfillment, if we're helping other people and we help other people light up, it's exciting.
At the end of the day, even if you think about the core of the business that I've worked for, whether it's Whirlpool, which is appliance manufacturing, that's all-around joy in the home and bringing people to the table and using all of the appliances. All of those things are important. When you think about the elevator business, I know sometimes you're like, "You're moving people." We're moving billions of people every single day. We're in the life safety biz, depending on where we are. We're in the hospital. We still had to operate during a pandemic. You still had to run elevators in hospitals and all of that. When you take a step back, it's thinking about the core of the business, what you are doing, and how you make an impact on that. We won't probably spend enough time thinking about that, but that's what's important to me. That's why I choose wisely where I work. I pretty much have had a long tenure in both organizations because I'm connected to the mission and vision. Everyone may not operate in that manner but, for me, it's important for that to be connected.
It's inspirational for any of the readers that don't have something that has a greater cause or common purpose to pause and figure out what to do about that. Even if there's not one at the highest level, you could do this in your organization and start there because that will change the big lines. You're talking about made to move billions of people, I look at that not only getting people from one place to another. I also think about people to think about those times, "When you're in the elevator going up or down, what are you thinking about? What's important at that moment?"
I talk about those little small moments in time to reflect on what your greater purpose is, why you matter, or what's coming up that you want to connect to. I love the slogan. That's pretty cool. I'm going to ask you a couple of other questions. One may not be as hard but then a couple of other ones. Hopefully, that's okay. I'm curious about how you define inclusion.
Use those small moments to reflect on your greater purpose, why you matter, or what's coming up that you want to connect to.
Click To Tweet
For me, it is a phrase that many people have heard. Diversity is inviting the person to the party. Inclusion is about asking them to dance. It's about making sure that you're creating an environment where diverse perspectives are heard and people of varying dimensions of diversity are seen and they're respected at the end of the day so that we can be innovative, creative, find new solutions, expand and grow what it is that we do for our shareholders. It is about the environment and creating that space where people feel heard, seen, and respected.
To me, it's like an action verb. It's a matter of doing. You're right about innovation, discovery, new possibilities, and bringing different insights and perspectives together. That's innovation. I can tell you, I get excited coming up with new ideas when someone asks me like, "What do you think?" I'm like, "I got ideas."
That's why I love that Menti tool. We're not sponsored by Menti. Even Microsoft Teams, which is the system that we use to do the chat and all that, even have polling and other anonymous polling and things like that. We use whatever tool. The point here is you'll be amazed when you start doing something like that because you're like, "I've never even thought about that. That's a cool idea. Let me learn more about that." That is that curiosity. Building that back into business is critical because we're all in business to expand and grow.
That's good. As you may know, curiosity to me is one of those things that it's not only seeking out some different things or saying, "That's a different perspective." It's doing something about it. It's putting it into action like, "I'm willing to unlearn something I know and relearn or get better at something I heard and make it better for the collective 'we' or organization with the idea we have or a project we're working on."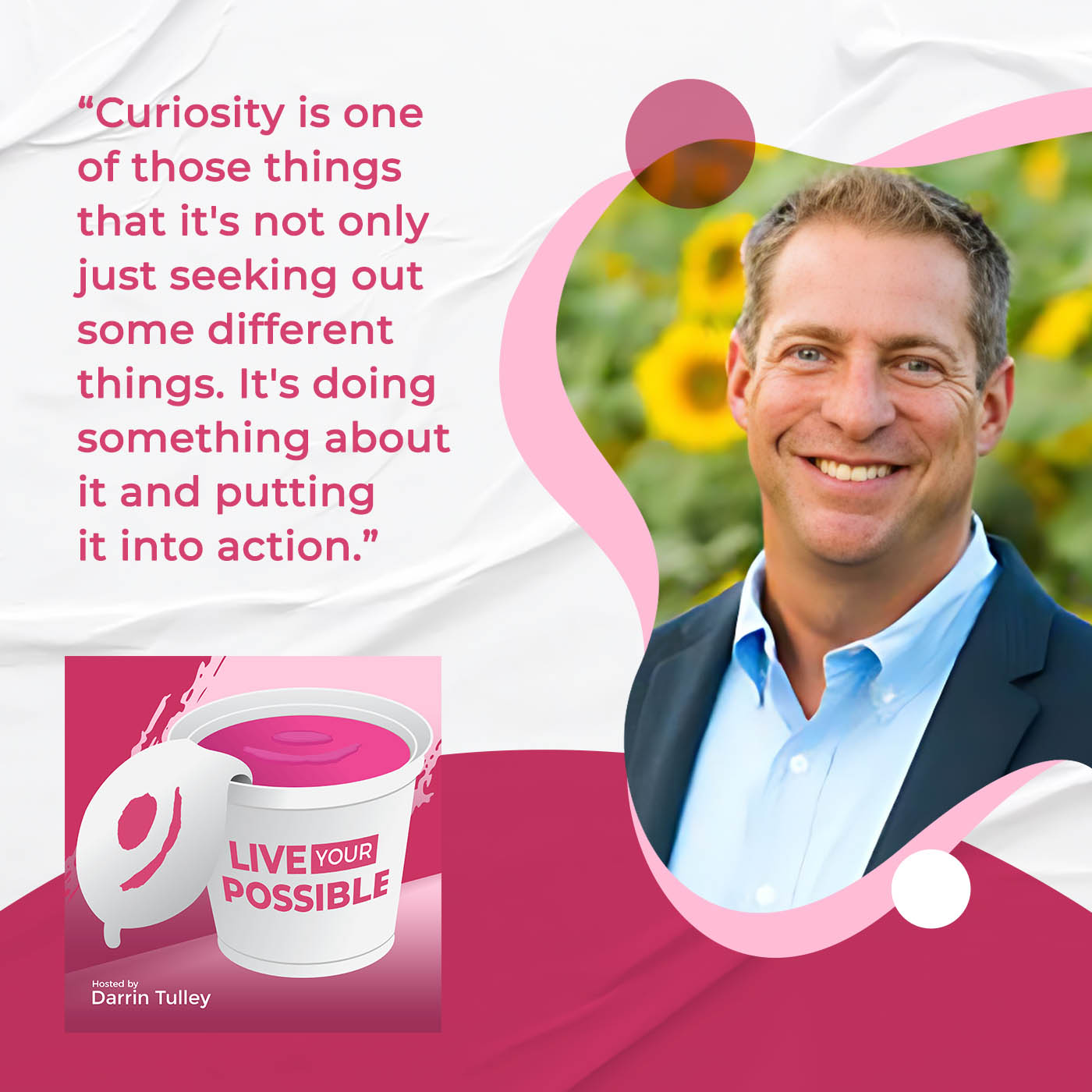 That is so important. Even coming into this DE&I role, I was interested in going into a talent role. I didn't know it was going to be DE&I, but I was asked to support this work. In general, for people that are watching this, you'll see that I'm a person of color. I'm a Black woman. Sometimes we think like, "They'll want to do the DE&I role." It is a body of work. It is a whole vocabulary. It is a lot of history, and it is different depending on where you are in different parts of the world. I've had to unlearn my context of what diversity means because I've had a US context. Even for myself, I've had to stretch myself. I've had to humble myself and say, "What does this mean if I'm in Singapore? What does this mean if I'm in South Korea?" There's humility and curiosity that you have to have. You have to be in a position where you realize that you can still learn and add to your tool belt. That is, whether you're the leader of the area or not, there's always something to learn. You need to be in that position to always be seeking knowledge and apply it.
I love how you're practicing that as a way of being. You are serving others. I can only imagine that the programs are different globally. Even though there's a common purpose, it sounds like there's a level of autonomy across the different programs and local regions across the world. What's your take on that?
There has to be a global strategy. There are some elements that we could drive, especially around inclusion no matter where we are because people want to be welcome and, respected. There are certain elements of our strategy that are global, but we are trying to simplify. When you are trying to do too many things, you're not successful at anything. We have three priorities. We stick to that globally. What we have is, in the regions, in which we operate in all parts of the world, Europe, Middle East, Africa, Asia Pacific, China, America, etc., all of those different regions, there are additional things based on the dimensions of diversity to be prioritized there. From the US, you're going to see a lot more around ethnicity and race. You're going to see more about disability, LGBTQIA+. Depending on where you are in the world, you're going to see another layer of work that's happening. That's intentional based on what the needs are there. The next thing for us that's global is going to be around disability inclusion because that exists in all parts of the world. In some countries, there's an expectation that you have a percentage of your workforce with varying disabilities. That's the next one for us that we started the work globally. Again, that's how we structure it so that we still get the local needs supported.
That's great. I love that next level of thinking about disabilities. I used to work at The Hartford and took that pretty seriously because that was something we started with insurance. We even took a tagline around focusing on abilities. Not to take away that folks had disabilities, but we tried to help them focus on what can they do and that they matter and belong for who they are and where they are. I've never lost that. That's one of those things that I learned quite a long time ago. My heart grew then when I started to see those things differently. As we age and mature, it's about what we take in and what we do about it.
Many people are stuck in their ways and they got to a certain place. We're all on this learning journey. There are areas that people are afraid to talk about. One of the hard questions I want to ask you about is this word called privilege. I was speaking at an event and we were doing some prep. The folks asked me not to use that word. I'd love to get your thoughts on the importance of that word. Does it fit in the workplace? People ask you about it. How do you respond to that?
That's a hot topic. For many organizations and Otis' is not excluded from that as well. It's been interesting because we've had conversations about this. We have an allyship program and we were interviewing vendors. This is so funny you asked this because this is a real-life example. We were interviewing partners for that program. One of the partners in particular, out the gate, was about White privilege. For our Europe team, because that program was going to be global, it was a little earth-shattering and more about what that means. We tried to take a different approach with the vendor to talk about the majority and what that looks like of the folks that typically are experiencing the benefits that we often have and what that has looked like. It's still the same topic but a little bit of a lesser direct tone. We've had that conversation, but it's interesting because I would have thought it would've been tougher in the US. People are a little nervous about it but, at the end of the day, we have to address our reality. For us, it's been about what our numbers say. What does our industry look like? How can we change that? How can we get people to understand the current state, where we are, and their beliefs and have those a-ha moments of looking at the organization and challenging themselves?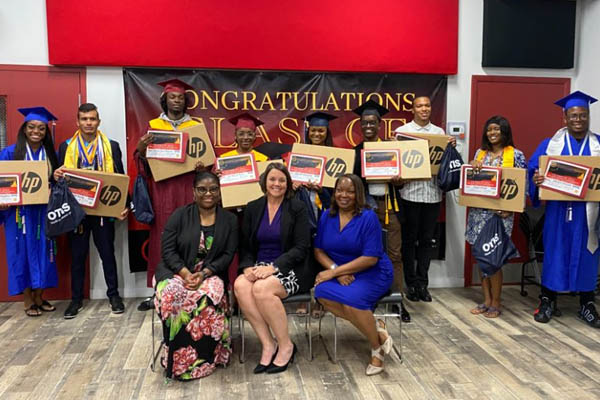 Does this reflect our people aspiration, which is that we reflect the communities in which we live and work? We keep tying it back to our core principles and trying to ease into the conversation. It's a tough one. There are certain companies that are like, "We're just going to go straight in." We figured for our organization because we want to get more people in and on the journey. We've tried different ways of getting to the same principle or the same understanding and direction of where we want to go.
That's good. I agree with the approach of getting more people involved and engaged in the dialogue. I partially asked the question because I feel like we hear words and have a definition. Some might be saying "I couldn't believe that you just asked that question." Other people might have had a reaction where maybe the hair on the back of their neck went up or maybe they started to get a little uncomfortable or maybe like, "I want to hear what's going on with that word." People do feel and react to that word and some other words.
Let's not jump to react to the word. Let's take away the word. Let's say, "That's important. Let's understand how it impacts me and how this impacts how we work. How does this align with our common purpose or greater meaning?" As an individual, does that word reflect me? To me, I'll admit. I was not using the privilege that I had honorably years ago until I recognized I needed change. I needed to be part of the change. I needed to make a difference in my own way because I didn't see what I was pushing away.
I was pushing possibilities, people, and differences. I wasn't being my best self. It was hard. It wasn't easy. I now feel I'm brighter and much more joyful. I feel like I'm bringing more light into the world. I feel like there are more possibilities. People are lighting me up. To your point about being fulfilled, what I recognize is that I'm not going to react to the word or other words like that. I'm going to dig in and learn and say, "Where am I at with that word? How do I grow from what I'm hearing from other perspectives?" It is everything you're teaching and coaching in the world, which is fabulous.
My perspective on all of this is we have enough polarization in our world. We have enough of a divide. At the end of the day, what are we trying to accomplish? What is the outcome that we're chasing? What is going to be the best way within our culture and structure to help us get to where we want to get? Because we are predominantly a White male organization and industry, what we want to do is help bring everyone on the journey and along. We don't have a course on White privilege. We have a course on allyship. Specifically around allyship, any of us, depending on the environment that we are in, can be an ally. I can be an ally, even as an underrepresented talent in the organization. Depending on the context and where I am, I can be an ally for a person. How do we focus on the behaviors that we want to see and extrapolate in our business and help bring everyone along on that journey?
It's a two-way street. I want to add from an allyship perspective. I haven't figured out the right word. I love the word ally. I love mentor. You're a mentee too. I feel like we all need to step in and say, "We need to learn together and we all need to step in the pool together." To your point about voices, we're many voices that need to come together to be heard together and make change together.
One of our other cultural statements is the voices, but there's another one that we have. We have five of them. The other one is we are better together. We are intentional in the work that we're doing in DE&I. We typically always use at least those two. As I said, we have other things in our conversations, communications, and everything because we truly are. It takes all of us to make this work in our organization.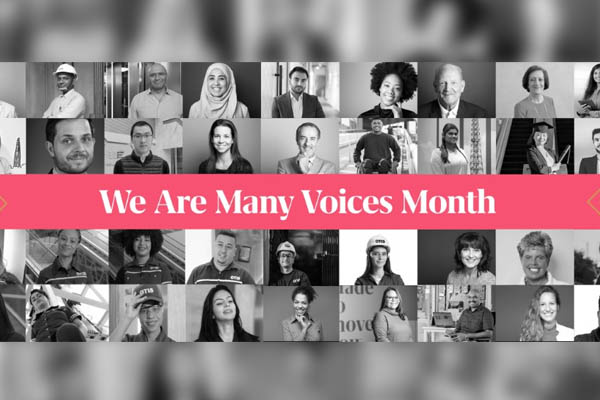 It's so true, and you could take that to many levels. There are either some stories that I've heard and have also been a part of where there's the whole us first. It could be two teams against each other. It doesn't matter the background. It could be operational versus factory. It's recognizing there is an issue. It's not about, "Alecia, you're the problem. You guys keep dropping the ball." It's like, "How can we make it better so we send you the right information, we do it more timely, or we figured out together?"
I love the phrase, "We're better together." It takes the 'us vs. them' out. It's the we, which is ideal.
The other hard questions for you. Can you help us define a little bit about pronouns. You have pronouns mentioned in your email. You have a link to an external source, which I thought was awesome. Even now, I hear people say like, "Why are people talking about pronouns (in a negative way) still? What's going on?" Is it me? I would love it if you could help educate us a little bit about how that's going too at Otis.
This is around inclusion, acceptance, and seeing people at the end of the day. Also, we're a global organization. You're talking to people from all around the world. You might see a name. You might not even be on video with them, depending on the type of call. It's that opportunity for those that want to express. We certainly don't force anyone to do it, but for those that want to express, "This is who I am," it gives that opportunity, especially in a global context. For our folks that do have a different gender identity or those individuals that are non-binary or are transgender, it does help that population of our colleagues as well. We share with you their gender identity. For us, it's the combination of all those things. At the end of the day, those individuals have an opportunity to share and be their authentic selves. Another word that's used a lot in this DE&I space is authenticity. Even in leadership, you're hearing a lot more leaders even say, "A key attribute of a great leader is authenticity." For us, that's a tactical way that we can help our colleagues bring that word to life. That's what it means for others.
That's great. You are showing up in different awards. You also won a CEO award, the team, and the ERG group for Black professionals. It is a good example of walking the talk and how to work and partner together. Was there anything unique about what came out of that award?
I'm so proud of our moment of Black professionals and employee resource group at Otis. It's been around for several years. In 2018, somewhere around there, there was a desire to do something to support Martin Luther King's birthday celebration and the Day of Awareness around that. There was this discussion about, "Maybe we should have breaking bread and breaking barriers," which is a roundtable conversation over food. Before the pandemic, it was in person, but you would bring people from all walks of life. Even though it was sponsored by the Black employee resource group, it was for anyone. You would show the video, which is
inclusion starts with I
. If you have not watched that video, you need to go find it on YouTube. It is a phenomenal entry point to understanding the vast dimensions of diversity and where you may fit into that story.
Diversity, Equity, And Inclusion: A Place Where Everyone Has A Voice With Alecia Smith
Click To Tweet
The discussion with that video gets people interested. It grabs your attention. At that time, we were having conversations about stereotypes, race in the workplace, inclusion, how we get better, etc. It started right as a small thing that was done in one pocket of the world and now we literally do it all around the world in multiple countries. We call them different things because of the cultural reference and the local context. We want to make sure that it resonates there. It's the same thing. It's a principle of we get around the table and have conversations. We did it virtually even during the pandemic. That has been the paramount event or the signature event for this employee resource group. We've shared it now externally in multiple places. People have benchmarked it, but it's an open forum and conversation guided. There are facilitators and executives in the breakout sessions. There are executives that open it up. It's supported, but that's what it is.
Congrats again on that and all the success that you and everybody are having at Otis. I believe it does impact results. I was reading on LinkedIn where you were talking about engagement results being higher. There are better hiring results, better business results, and bottom-line results. There's better activity as far as productivity and more efficiency. Is that all true, or did I make that up?
You all can read it in our ESG report, but it is real. We are making improvements to our engagement survey, which is how we measure. We have high participation in our engagement survey. We value our colleagues' input. That's continuing to increase. We have a question specifically on inclusion, a question on belonging, a question on care and we're making improvements in those areas globally as an organization. It's making a difference. Our board, as I mentioned, got that award. It's a diverse board. We even have a DE&I advisory group, which includes one of our board members as well and is chaired by our CEO. I'm a part of that as well. We're driving tough conversations. It's necessary. It helps to demonstrate to the organization the level of interest and support and how we believe that this does impact our business. A regional president is in that group as well. A functional leader, at the highest level, is in that group. That's an important way that we show and demonstrate to our organization that this is important. We wouldn't be doing it if it wasn't important work and driving outcomes.
Congratulations again. I know you're also doing other work. You're part of a sorority. You have a podcast. You're out there in so many ways. As I said, you're engaged in many ways in your life and you're contributing in so many impactful ways. I admire it and appreciate everything you're doing. Is there anything you'd like to add for the audience to consider as they're on their journey? I'm sure we're all in different places.
It is so important for you to engage in the work. You don't have to be a DE&I practitioner. You don't even have to be an HR practitioner. You just have to be a human, a person that wants to see more for yourself. You want to build a legacy and a greater environment coming behind you. You want to leave the place better than when you found it. No matter where you are, in business, in nonprofits, or whatever your line of work is, be intentional about creating your fingerprints. It does not take for you to be in a certain function to do that. It doesn't even take you to have a leadership title because leadership is an action. All of us can have a seat at the table from that perspective. Engage and be intentional. The last thing I'll say is if you can take the time, take a mental day, take a day, and spend time with who you want to be and what you desire for your life. Connect that back to, "Where am I?" and get intentional. I'll leave this with this memory that I have. When I worked at Whirlpool, I give all credit to
Ingrid Jacobs
. She is now a DE&I consultant, but she's been a Chief Diversity Officer. She's done all types of things. I remember when we were at Whirlpool together and became accountability partners to one another. I remember we went in a conference room one day and white boarded what we wanted for our life, personally, professionally, spiritually, and what have you. We all put it all out. I wish I had a picture of that board. We put it all out there and we held each other accountable to make sure that we reached those goals. My point is to get intentional, find yourself an accountability partner, map out your life and what you desire, and go after it relentlessly. You only have one life. Make it matter. I'll leave you with that.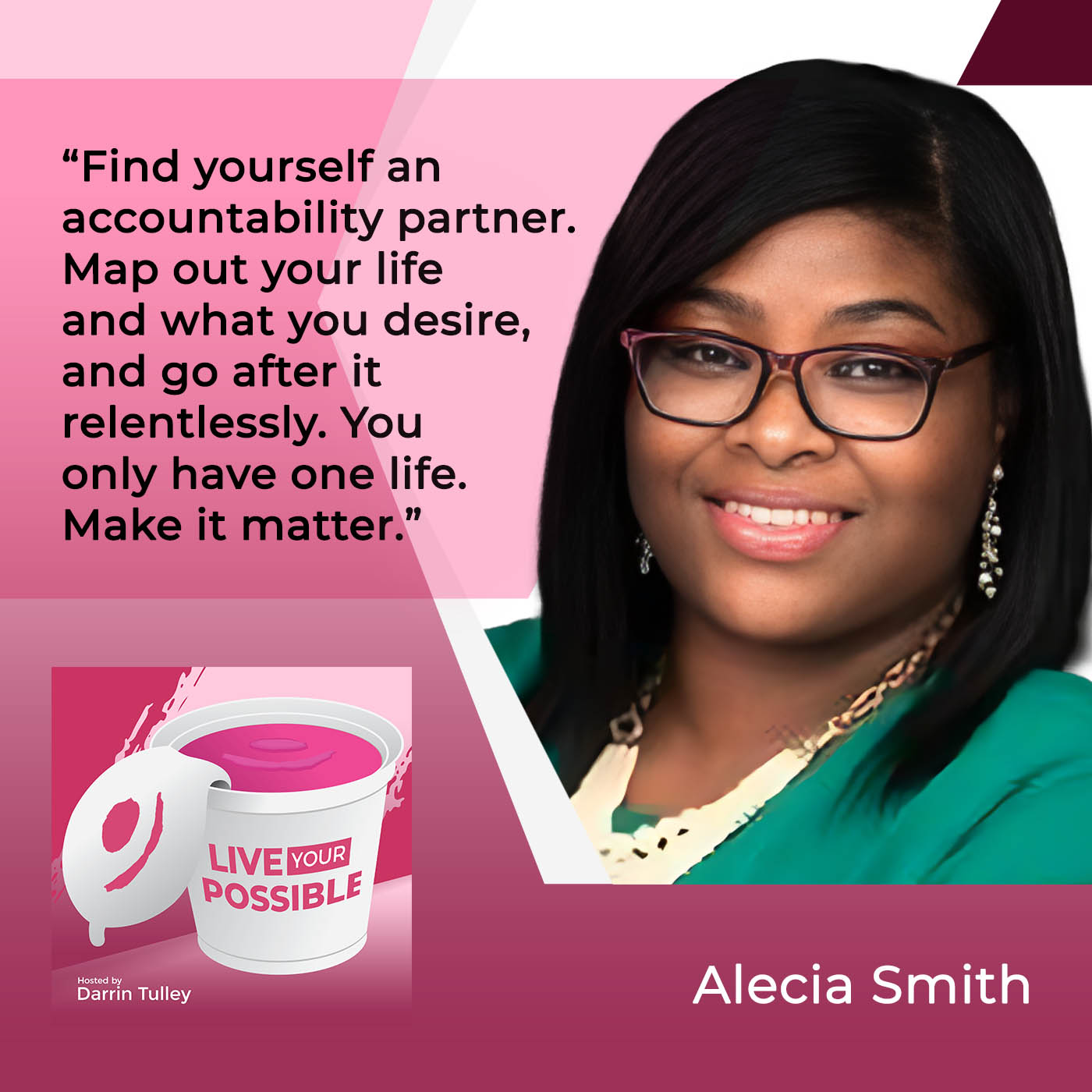 Alecia, thank you so much for everything. Thank you for leaving your fingerprints with us and helping us get a little bit better. I'm so grateful. I'm honored to be friends and to be working with you and making a difference together. Thank you for being on the show.
Thank you. What an honor.
—
Alecia left her mark with her fingerprints on many ideas for us to consider expanding the possibilities ahead for us from this episode. Something she would say is just to try it. She shared her passion for working on meaningful things. What comes to mind that you are passionate about and what can you do to pursue this passion, even if it's a small step? Her superpower is connecting people and helping them see where to focus.
It inspires people to believe and trust in themselves to live out their dreams and possibilities. Find someone with you who sees a particular skill or strength, and let them know what they can do with that skill, specifically with an opportunity or even something down the road. Help someone believe now and they will.
Inclusion is an action in Alecia's view where innovation, discoveries, and creativity thrive. Redefine the words where you get stuck. Maybe it is inclusion where we asked you to consider using open-minded curiosity to unlearn, relearn, or grow with a new perspective.
What is the word or words for you? What's getting in the way? Allow your mind to open up with compassion to do better and the right thing for the world. Take small steps, unlearn, and grow.
Alecia Smith says, "We're all voices deserving to be heard and matter." Thank you again, Alecia, for making your impact felt in many parts of the world. She turned the light up in many of us. I am still beaming from this chat and you will too, as you live your possible.
Important Links
About Alecia Smith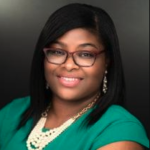 Alecia Smith joined Otis Elevator in 2015 and currently serves as the Global Director of Diversity, Equity & Inclusion (DE&I). In this role, she leads and directs the development and implementation of policies and practices to foster and drive a culture of inclusion, helping the organization deliver on its people aspiration and commitment to change. She provides partnership, collaboration, and counsel to multiple areas of the organization, including the Executive Leadership team, Employee Resource Groups (ERGs), and the broader HR community, to increase awareness, drive new ways of thinking and advance the understanding and impact of diversity, equity and inclusion strategies. Before this role, Alecia worked in various functions within HR across Otis Elevator and Whirlpool Corporation in HR Operations, Manufacturing, and corporate functions as a HR Business Partner, Compensation and Talent Acquisition. Her track record of delivering customer expectations, managing with passion and energy, and influencing others in a diverse and dynamic work environment are paramount to who she is as a leader. Outside Otis, Alecia serves in a leadership role with her church, hosts a podcast centered around women reaching their full potential in all areas of their life and she is a proud member of Delta Sigma Theta Sorority, Inc. Alecia graduated from Michigan State University with a Bachelors degree in Human Resource Management and a Master's in Business Administration, and was a recipient of the 2022 Women on the Rise Award by Paradigm for Parity for helping to change the face of corporate leadership breaking down barriers to help achieve true equality and full representation in corporate offices. In 2020, she along with the members of the Momentum Employee Resource Group for Black Professionals received the Otis CEO Award for driving initiatives and modeling Otis Culture behaviors to a create a more diverse, equitable and inclusive environment.